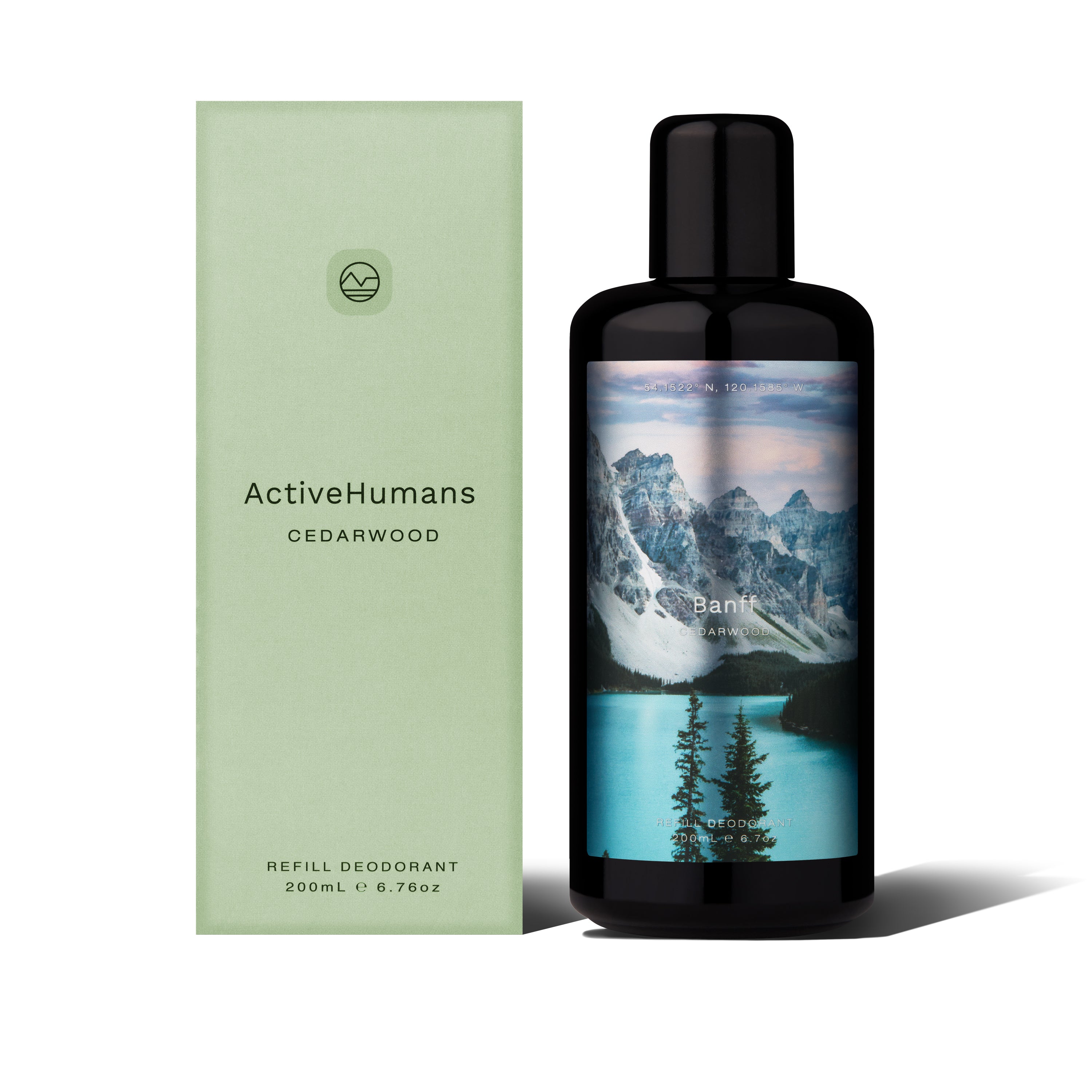 Refill Cedarwood
Canadian Rockies, deep forest, slight smoke, evergreen
Standing speechless at the base of the Rockies in Banff National Park we bathed in the energy of one hundred million year old mountains. Giant trees ascend 4,000 m of the boreal ecosystem, but at the top nothing can survive this harsh landscape. Glacier capped peaks span as far as your eyes can see. At the summit of Mt. Sulphur, we felt wonderment fill our soul and a deep respect for this panorama view. Our Cedarwood scent is exactly what you would expect from this big environment - untouched, perfectly preserved, highlighting its natural beauty.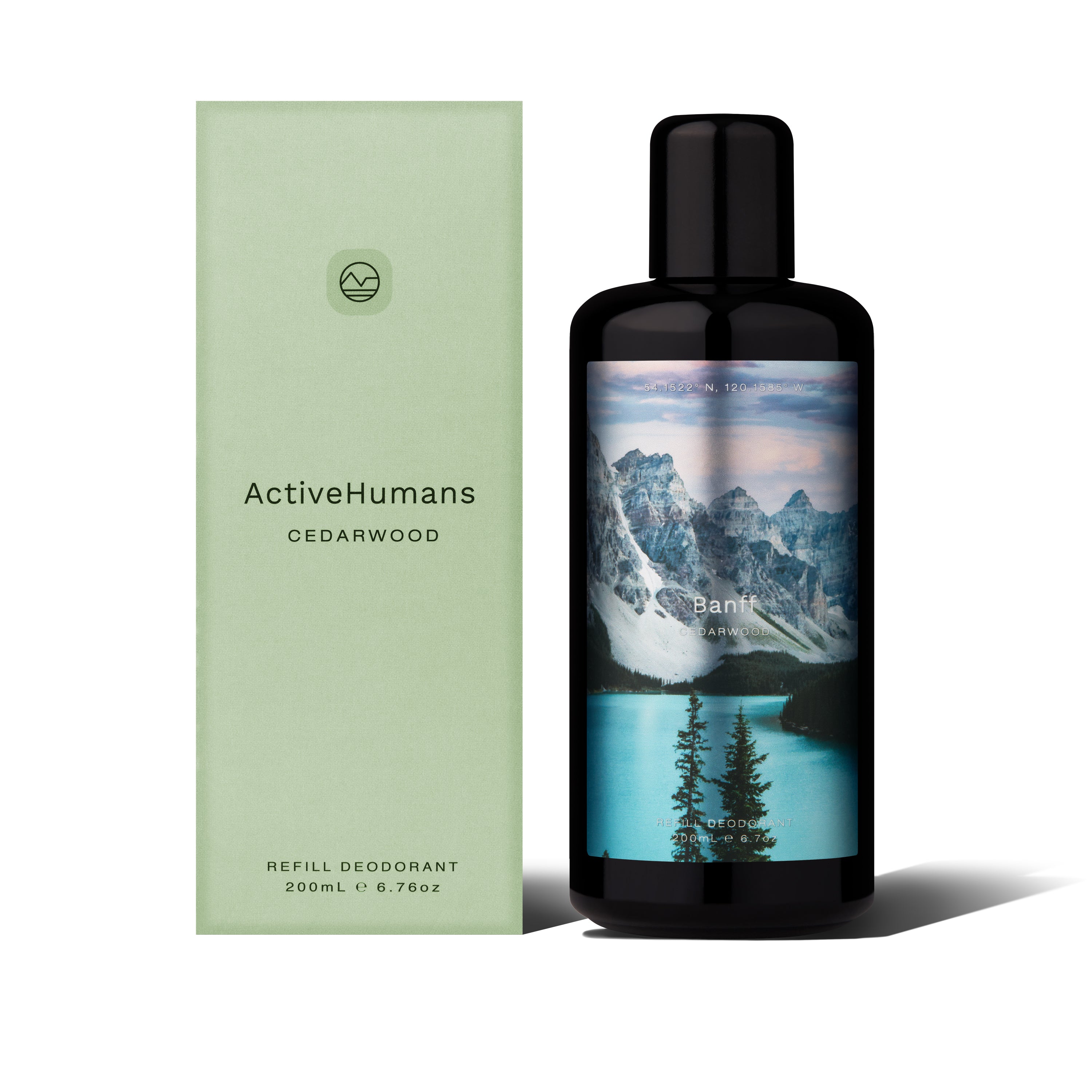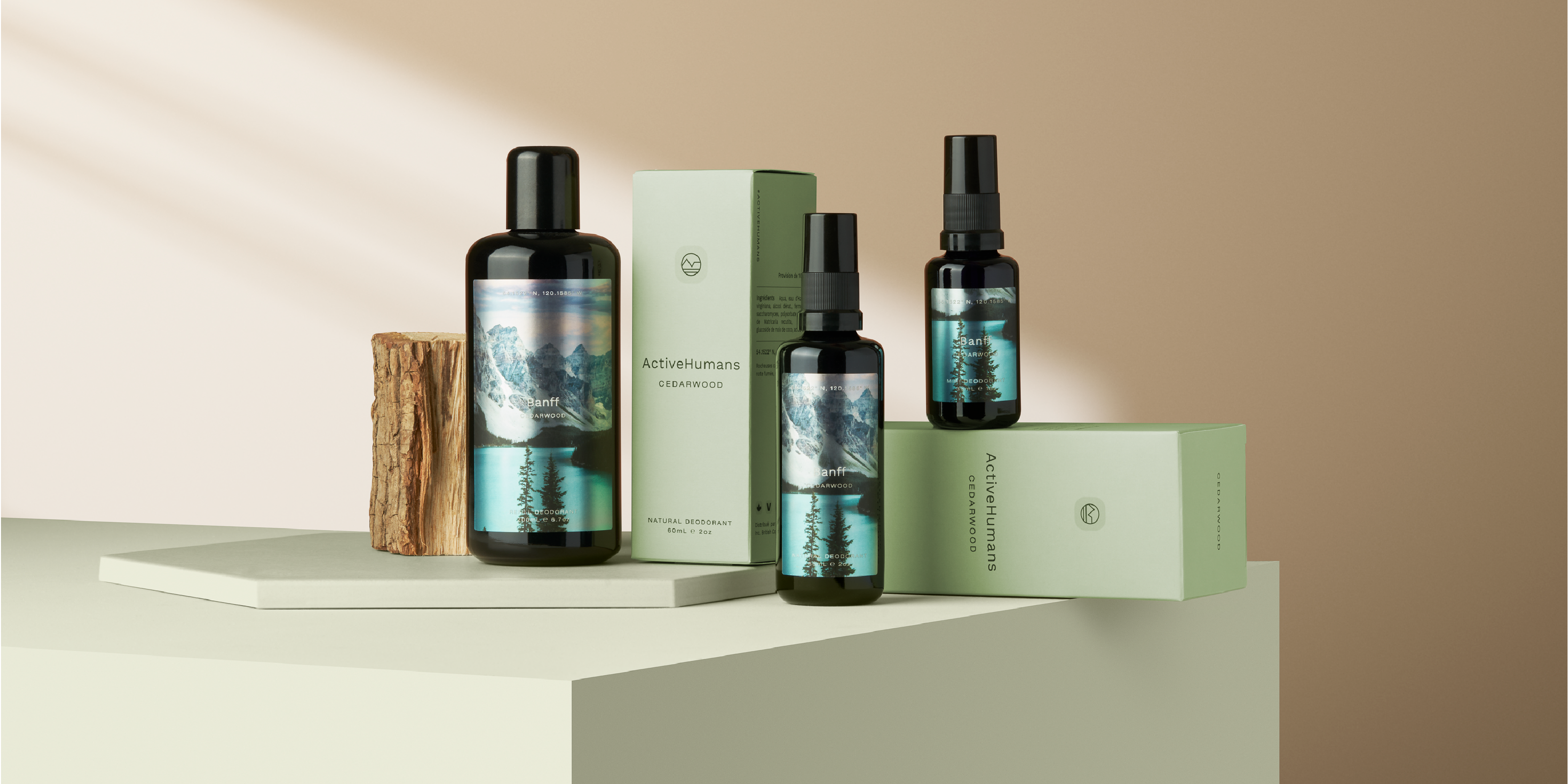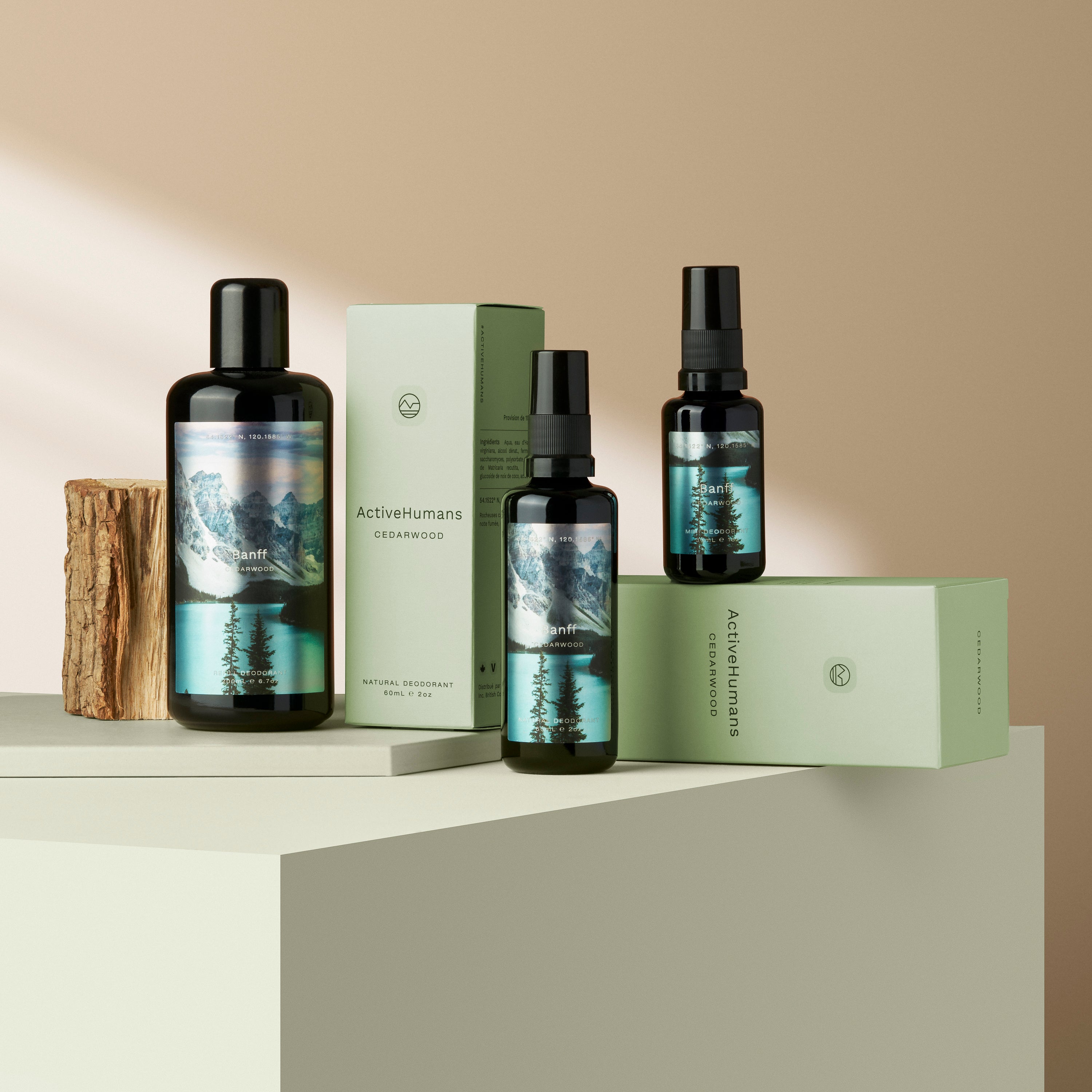 60 mL ($0.47 per mL)
Natural Deodorant
100 day supply
Use 2 - 4 sprays per underarm
30 mL ($0.60 per mL)
Mini Deodorant
50 day supply
Travel friendly
200 mL ($0.34 per mL)
Refill Deodorant
300+ day supply
Easy pour insert included
Reduce bottle turnover
Wellness forward deodorant
Our innovative multi-angled approach to neutralising odour starts at the bacterial level. Using a patented prebiotic blend we're able to influence specific underarm microbiota to create a healthier and less odorous environment.
Read the full list of ingredients below.
Main active ingredients
Focused on enhancing overall wellness, our pH balanced formula is supported by three main deodorising active ingredients. A patented biology based prebiotic blend, a unique skin friendly sugarcane fermentation and classic moisture wicking witch hazel.
Naturally derived scents
We are telling our story through scent using a complex blend of essential oils, floral waters, oleoresins, exotic attars and enfleurage extracts. Our natural formulations are aluminium-free, baking soda-free, paraben-free, phthalate-free, sulfate-free and fragrance-free.
Saccharomyces Ferment
Derived from sugar cane and vegetable fermentation this active ingredient breaks down and neutralises odour
Hamamelis Virginiana Water
Witch hazel is commonly used for it's astringent, anti-inflammatory and mild moisture wicking properties
Alcohol Denat.
A less intense denatured alcohol used widely in perfume science
Matricaria Recutita Extract
Chamomile botanical extract is blended with glycerin for increased skin soothing effects 
Coco Glucoside
Gentle skin cleansing agent derived from coconut this surfactant reduces bacteria build up in the underarm
Banff collection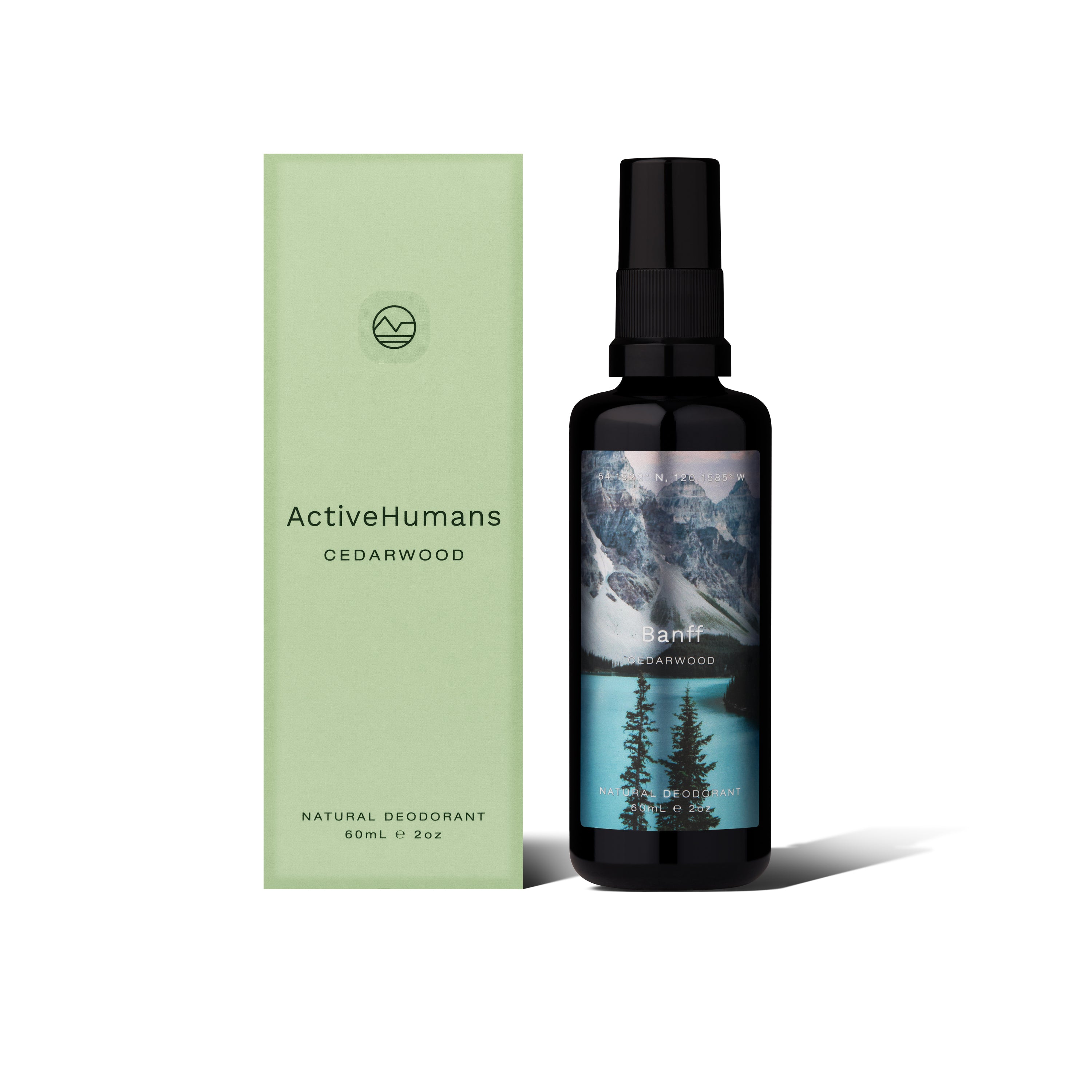 Sold out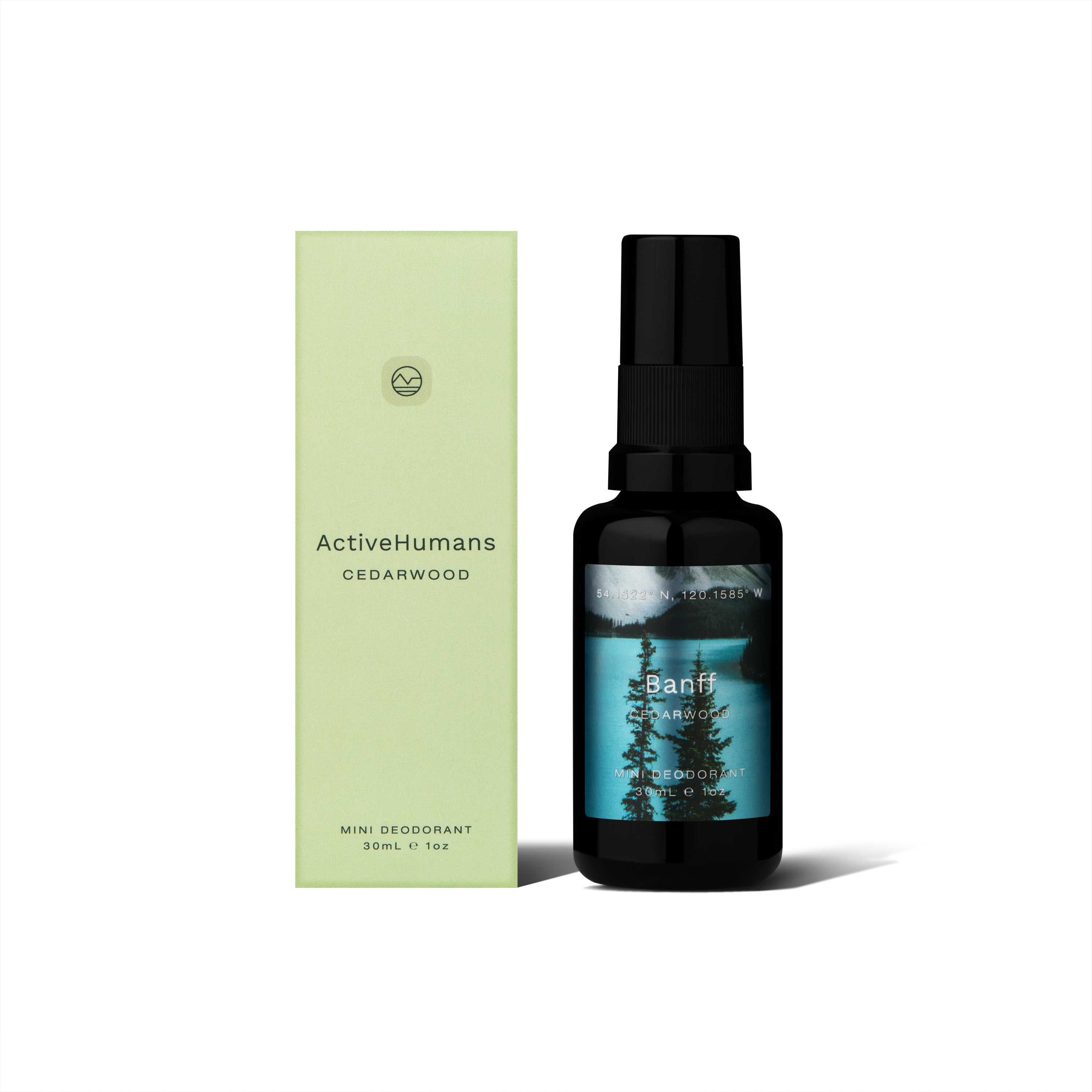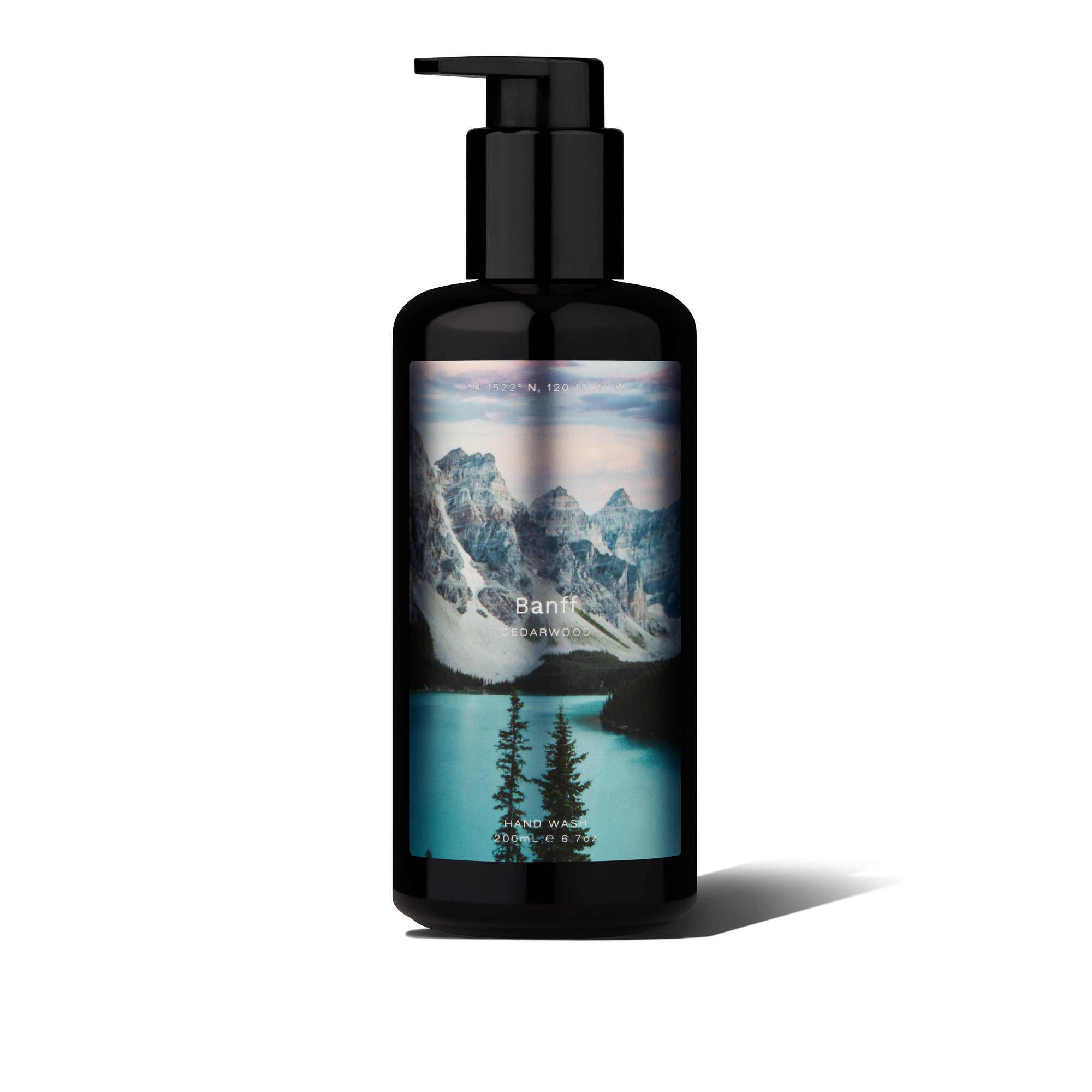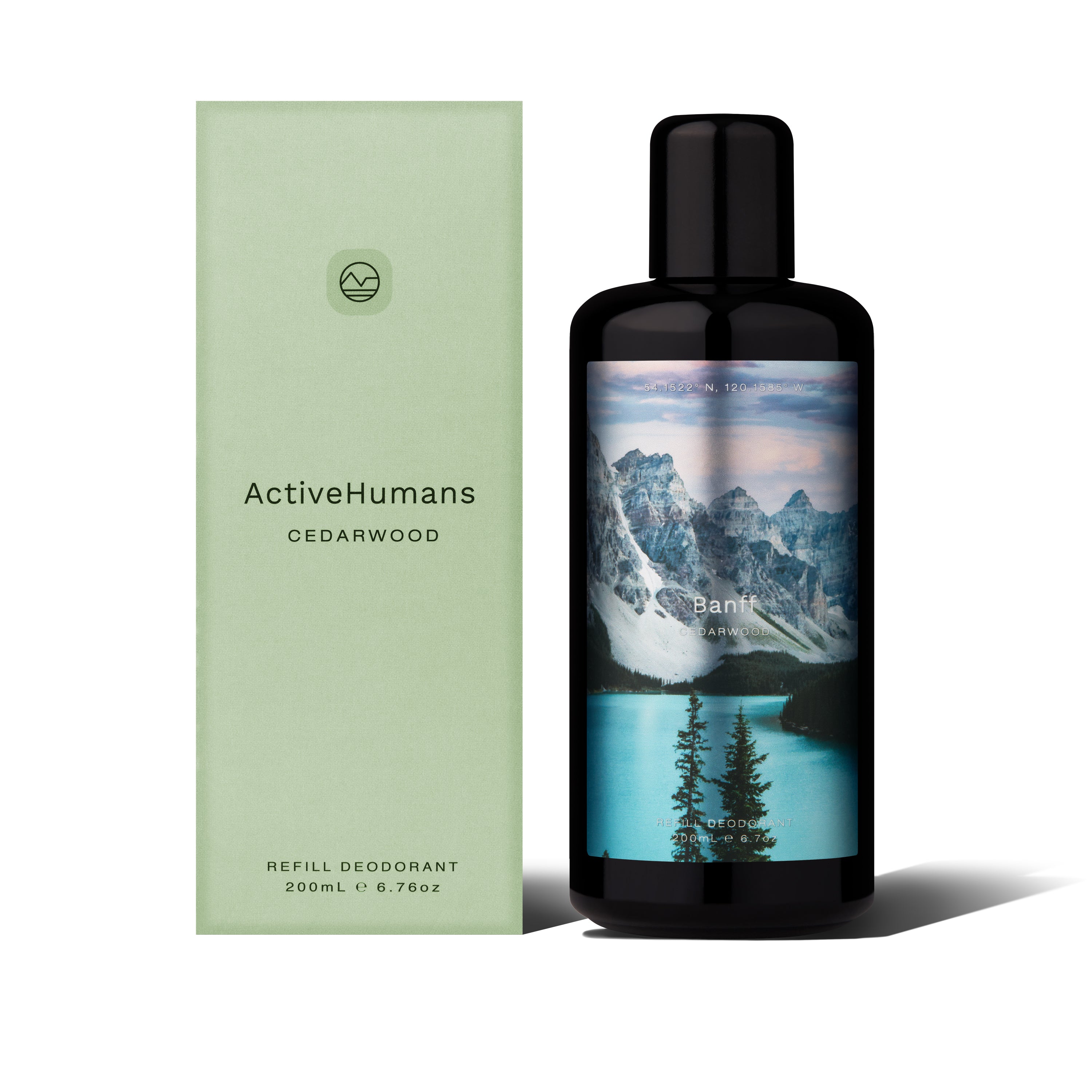 Cedarwood reviews
Here what others in our wellness forward community have to say about the spray deodorant experience in the Banff inspired scent collection.