43.7696° N, 11.2558° E
Florence, spring florals, Italian citrus, violet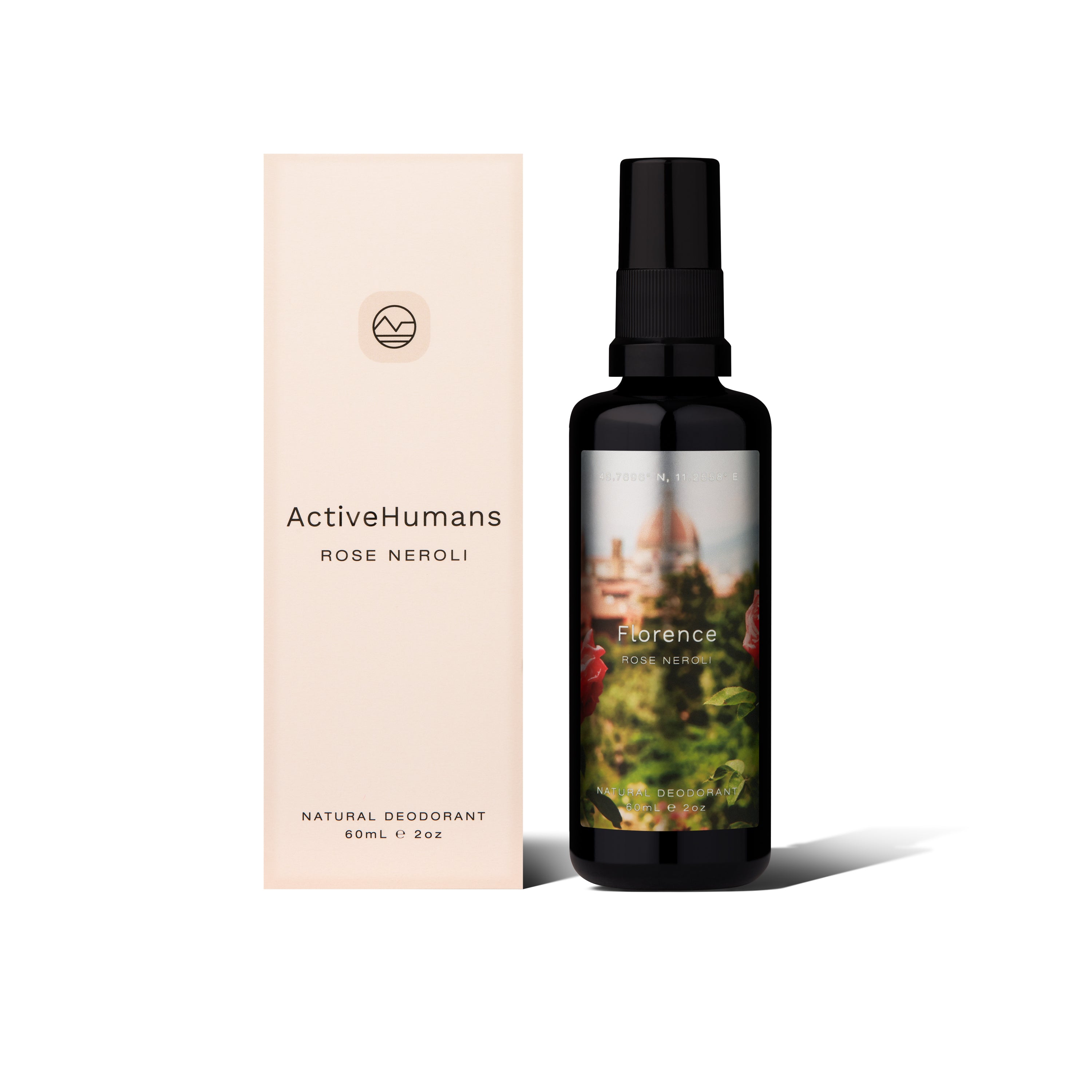 Rose Neroli
Italy is at the top of our bucket list as we visualise a romantic holiday in Florence. How would the sights, sounds and smells of this timeless location impact our legacy? Together, we imagine cobblestone streets, sun on our face, infamous architecture and botany in full bloom. Immersing ourselves in the Italian way, time slows and we cherish life's little moments. Here, it seems that everybody stops to smell the roses. Our seventh scent offers the gentle aroma of spring florals and mixed citrus. Rose Neroli is an aromatic expression of our Italian daydream.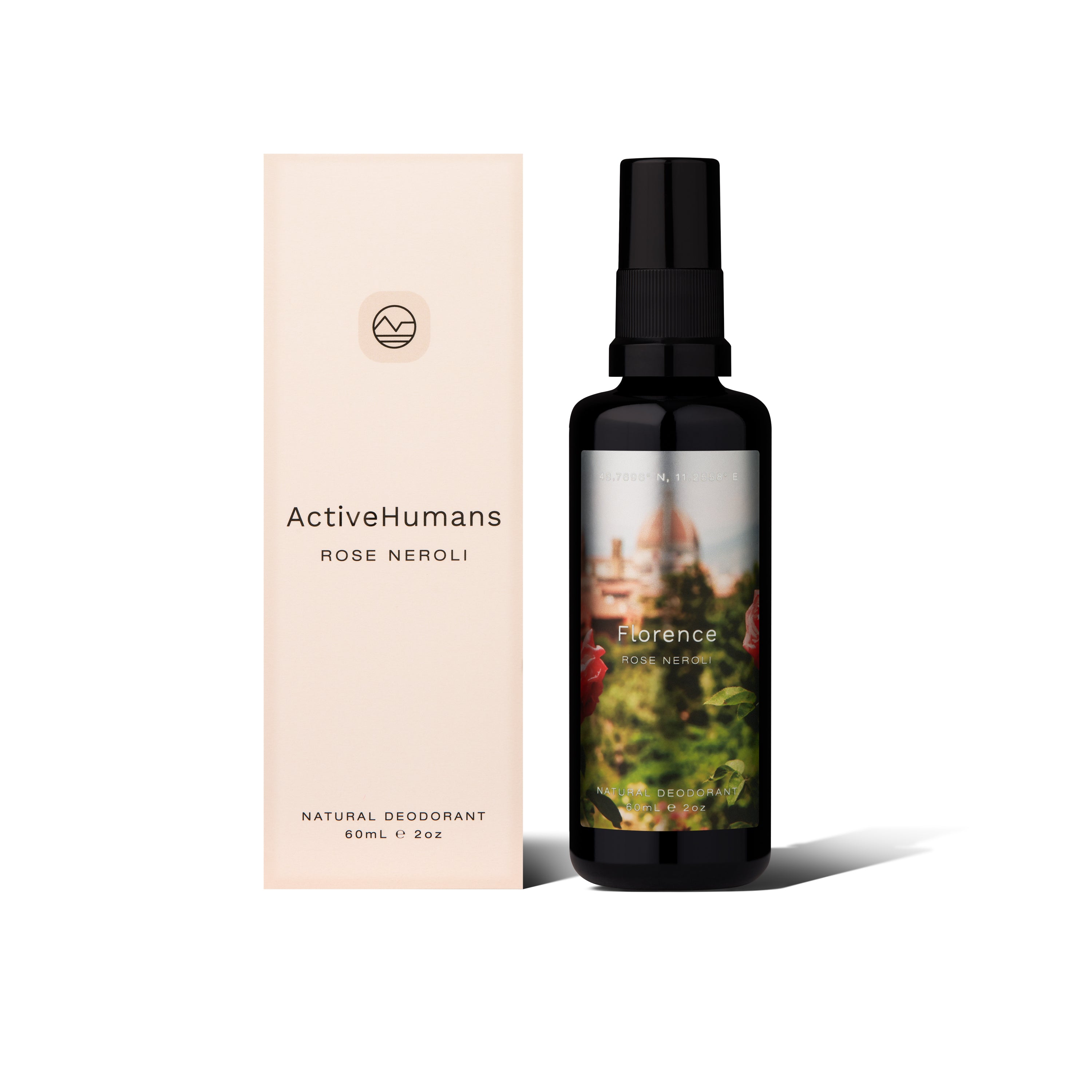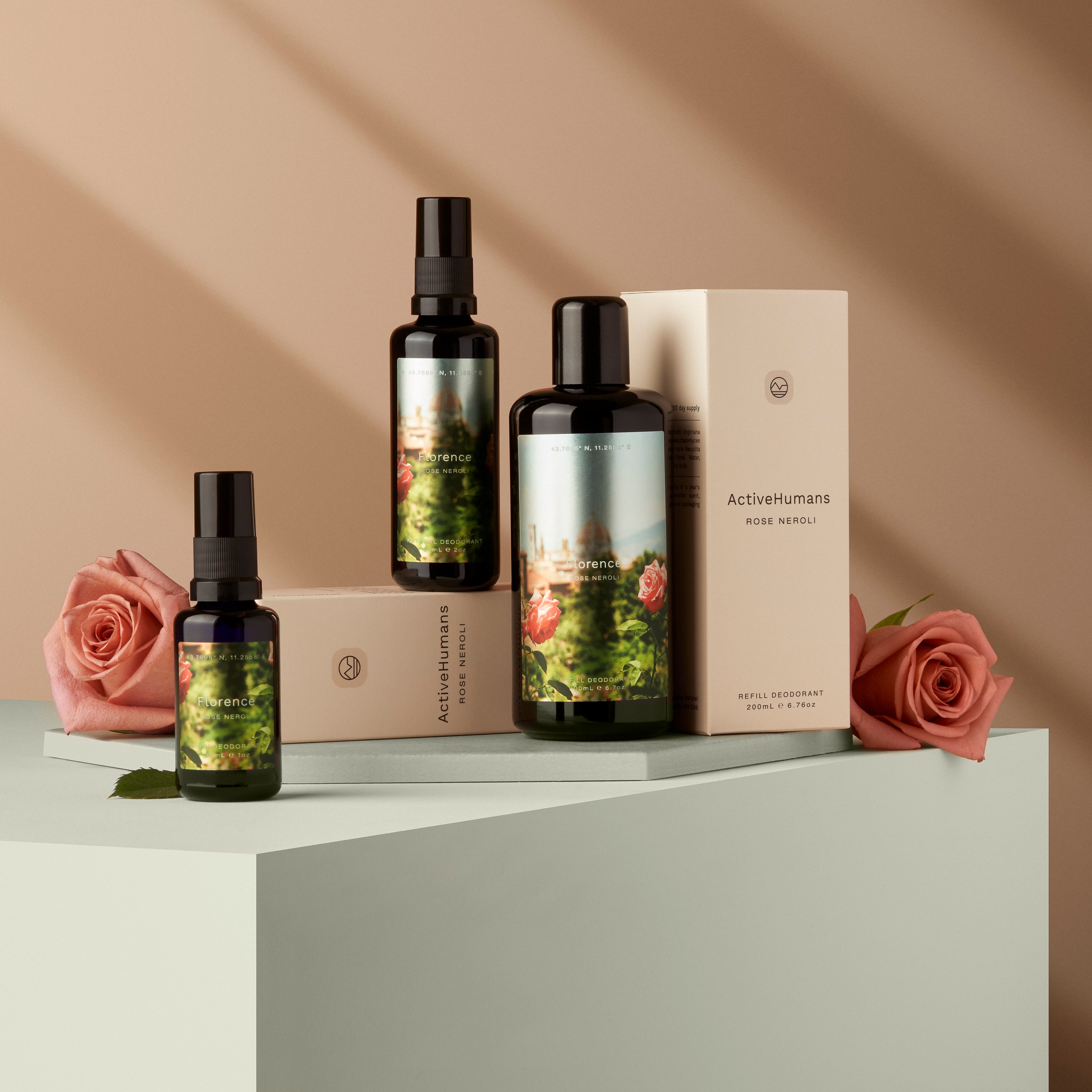 Product specification
Aluminum-free | baking soda-free | paraben-free | phthalate-free | sulfate-free | fragrance-free
Scent profile
Rosewood, rose attar, neroli, pink grapefruit, violet
Amount
Mini 30 mL | 50 days
Natural 60 mL | 100 days
Refill 200 mL | 300 days
How to use
Use 2 - 3 sprays per clean underarm. Try our deodorant as a body spray, perfume, room refresher or wherever else may need a scented pick-me-up.
Ingredients
Aqua, Hamamelis Virginiana Water, Alcohol Denat., Saccharomyces Ferment, Polysorbate 20, Matricaria Recutita Extract, Rosa Damascena Floral Water, Fragrance, Coco Glucoside, Citric Acid.
Fragrance
The term fragrance is used for scientific naming purposes and Health Canada packaging regulations. It allows us to protect our proprietary scent formulations - Rose Neroli is made with 99.4% natural scent sources.
This product is rated 0 of stars.
It has received 2 reviews.