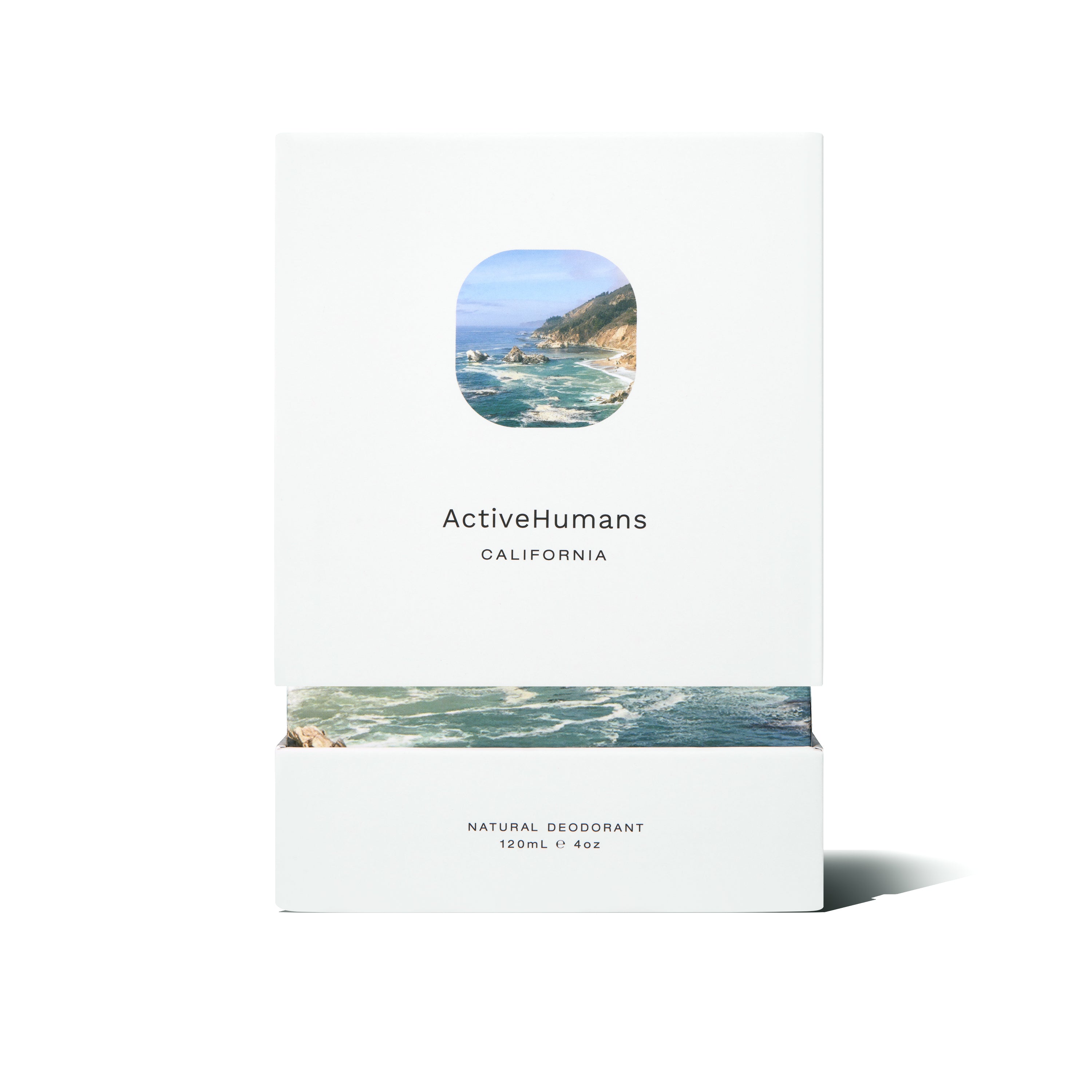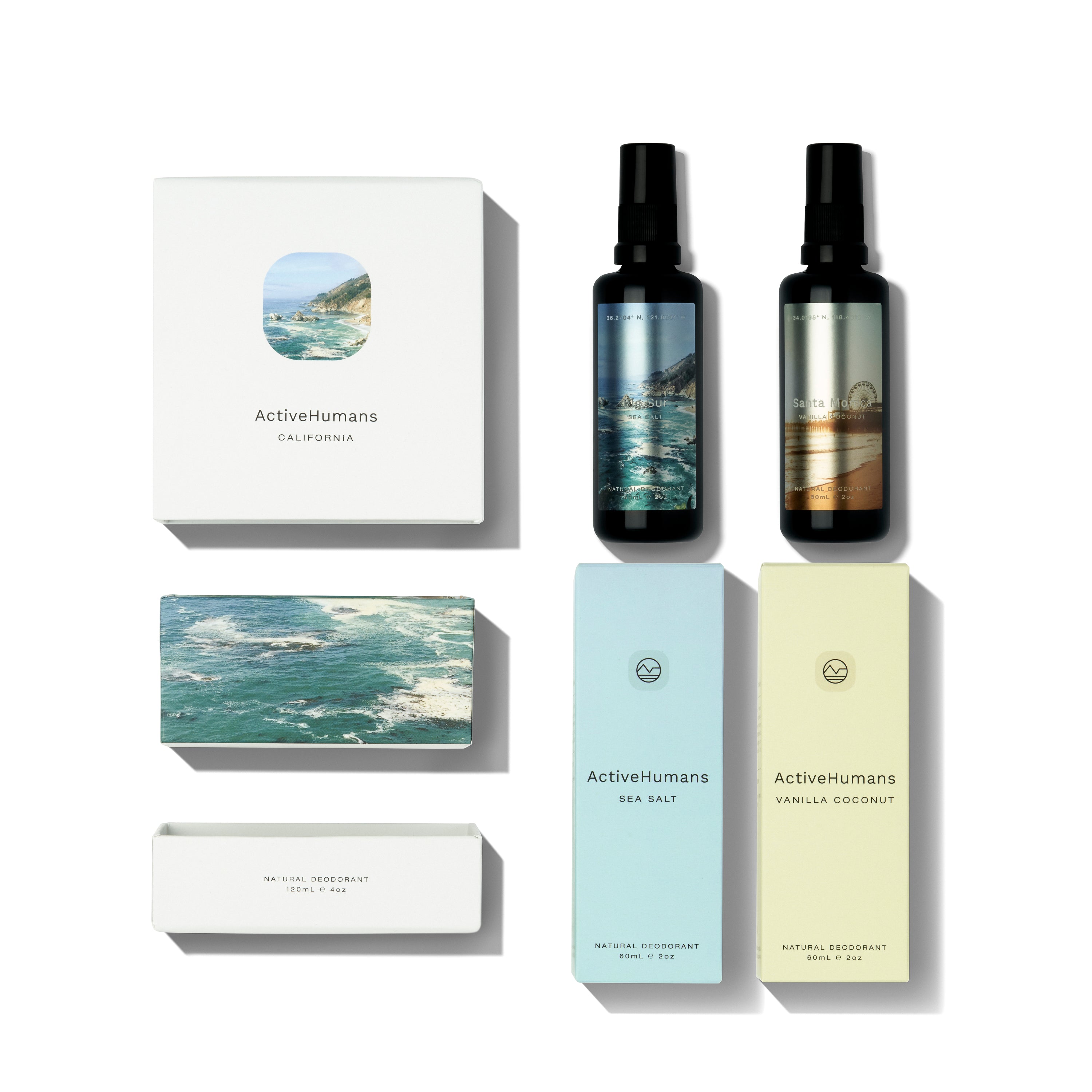 California
This iconic state is where our story begins. Its endless summer days and expansive ocean views challenged us to dream bigger. We asked ourselves, what would life look like without limitations? This adventure was the inspiration behind Active Humans and our best selling deodorant duo. Sea salt and Vanilla Coconut embodies the quintessential west coast lifestyle and everything nostalgic about the golden state. Take your time and enjoy the essence of California dreaming.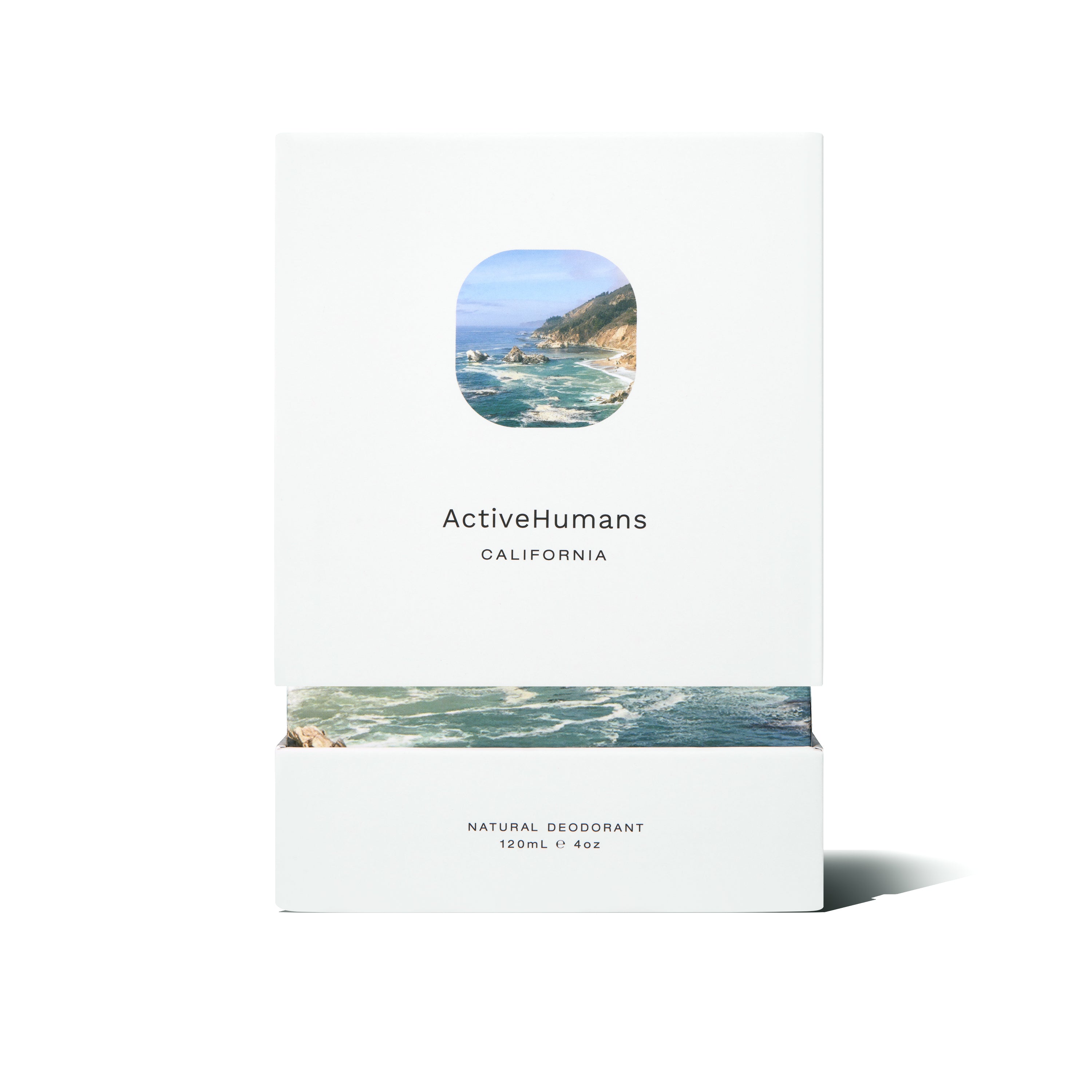 PACKAGING WITH A PURPOSE
Second-life packaging design
We set out to create a one-of-a-kind product with the idea that packaging could have a purpose beyond the retail shelf. Applying thoughtfulness and intent, we carefully designed our California box to transform into a unique counter display, enhancing the everyday deodorant experience.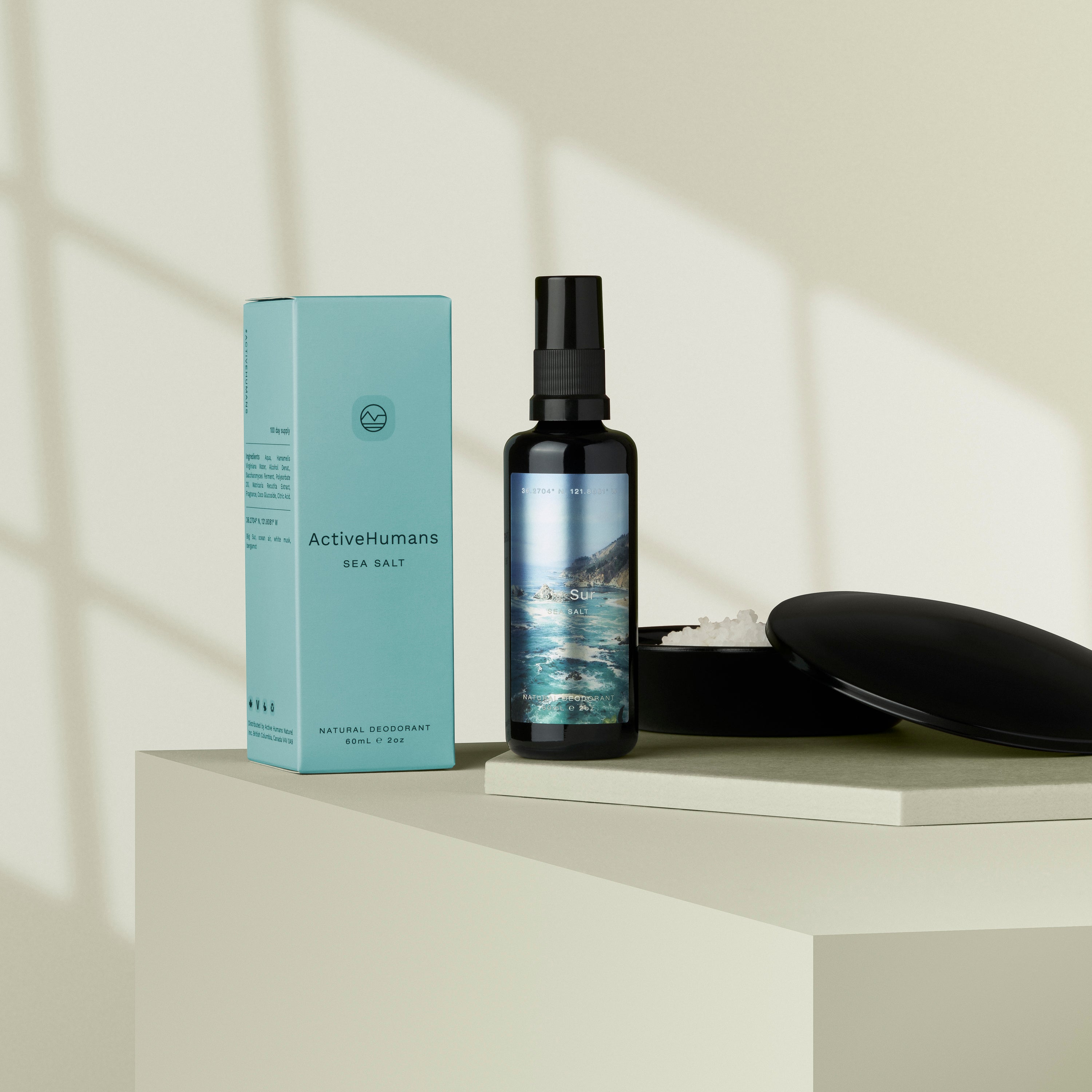 Sea Salt
Big Sur, ocean air, white musk, bergamot
At sixteen hundred feet above sea level, inhaling cool ocean air, surrounded by ancient redwoods, we discovered Big Sur. Feeling deeply inspired by this scenic west coast landscape, we shared a life changing experience that set us on a new path. Our No. 1 Sea Salt pays tribute to the expansive ocean horizon where we began to dream of a life without limits.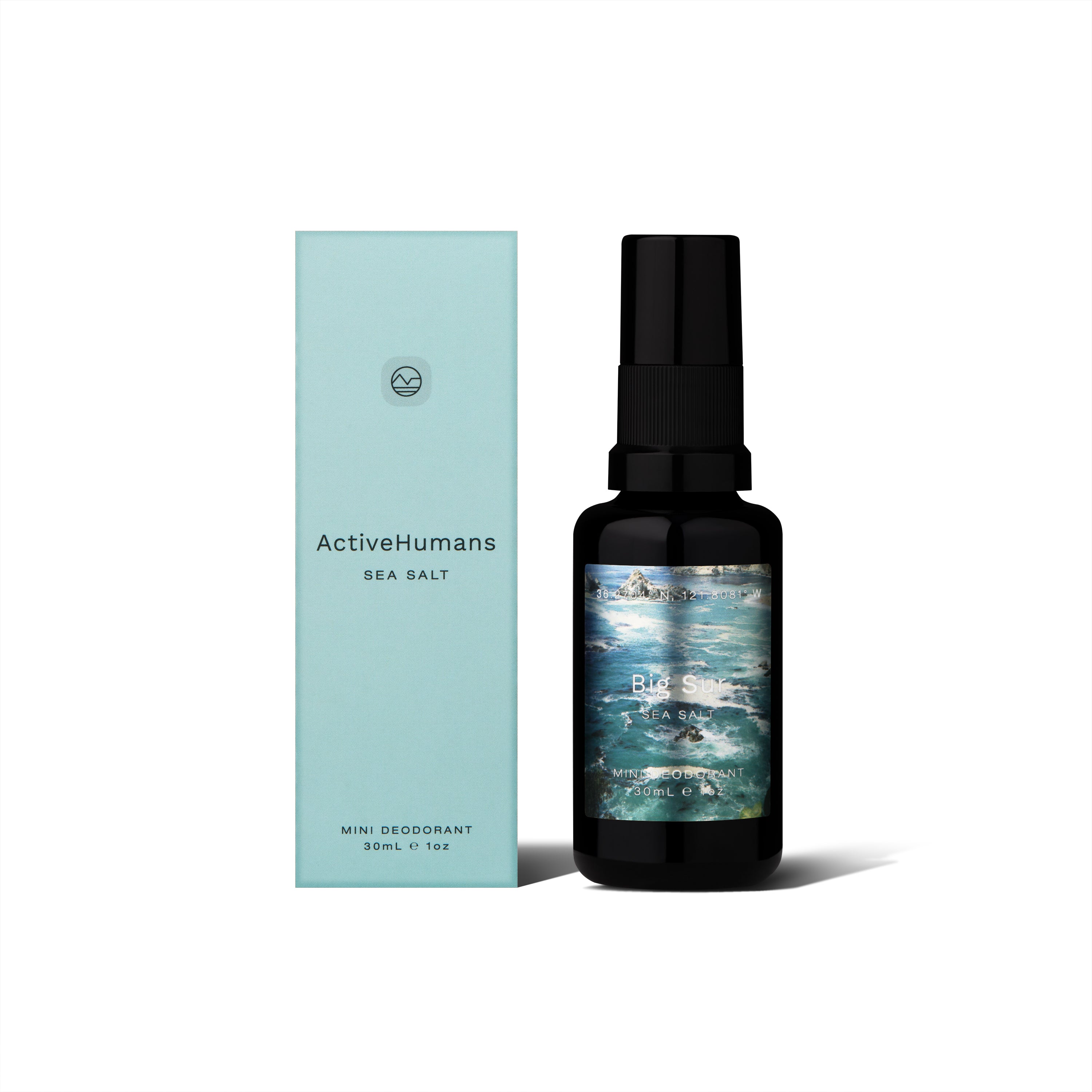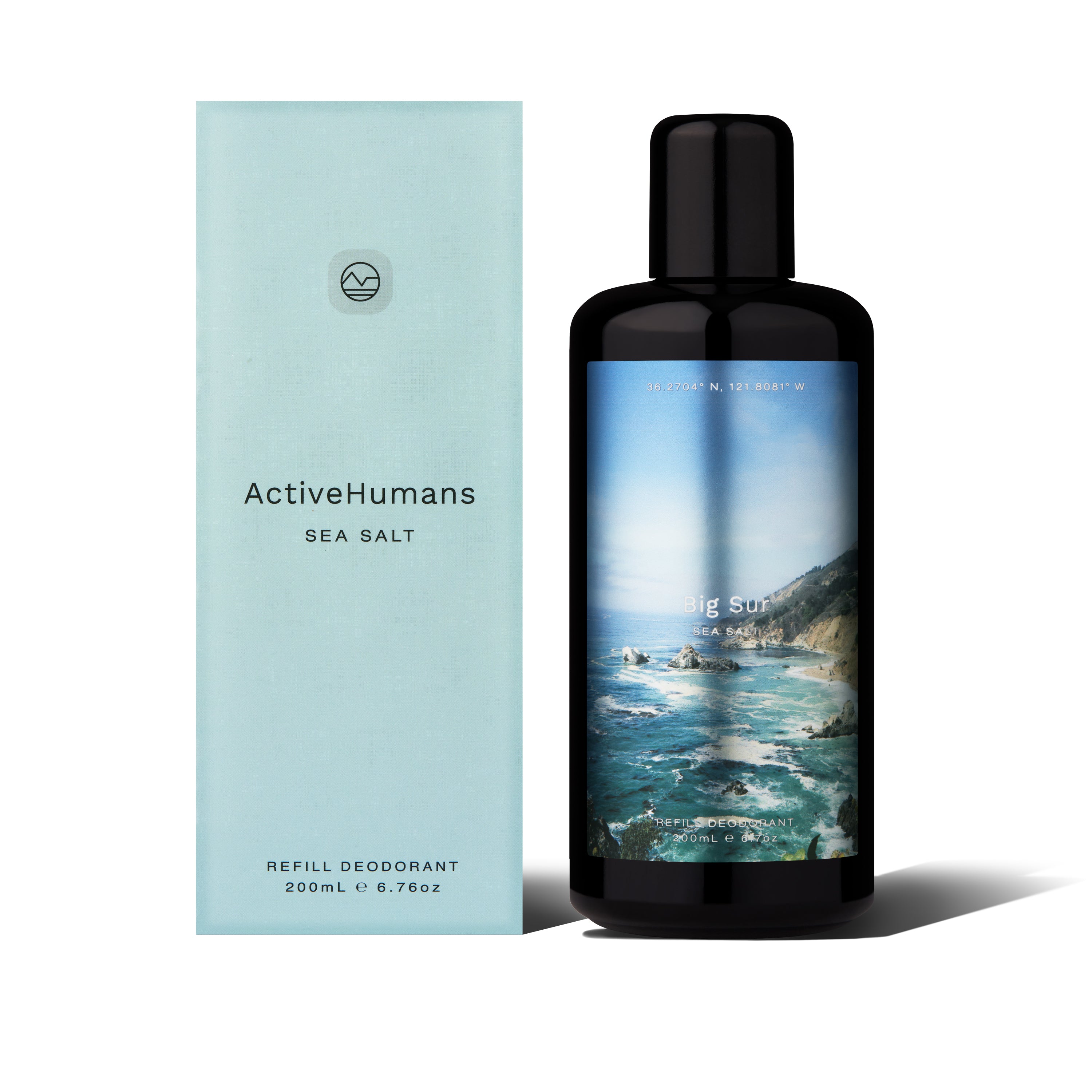 Sold out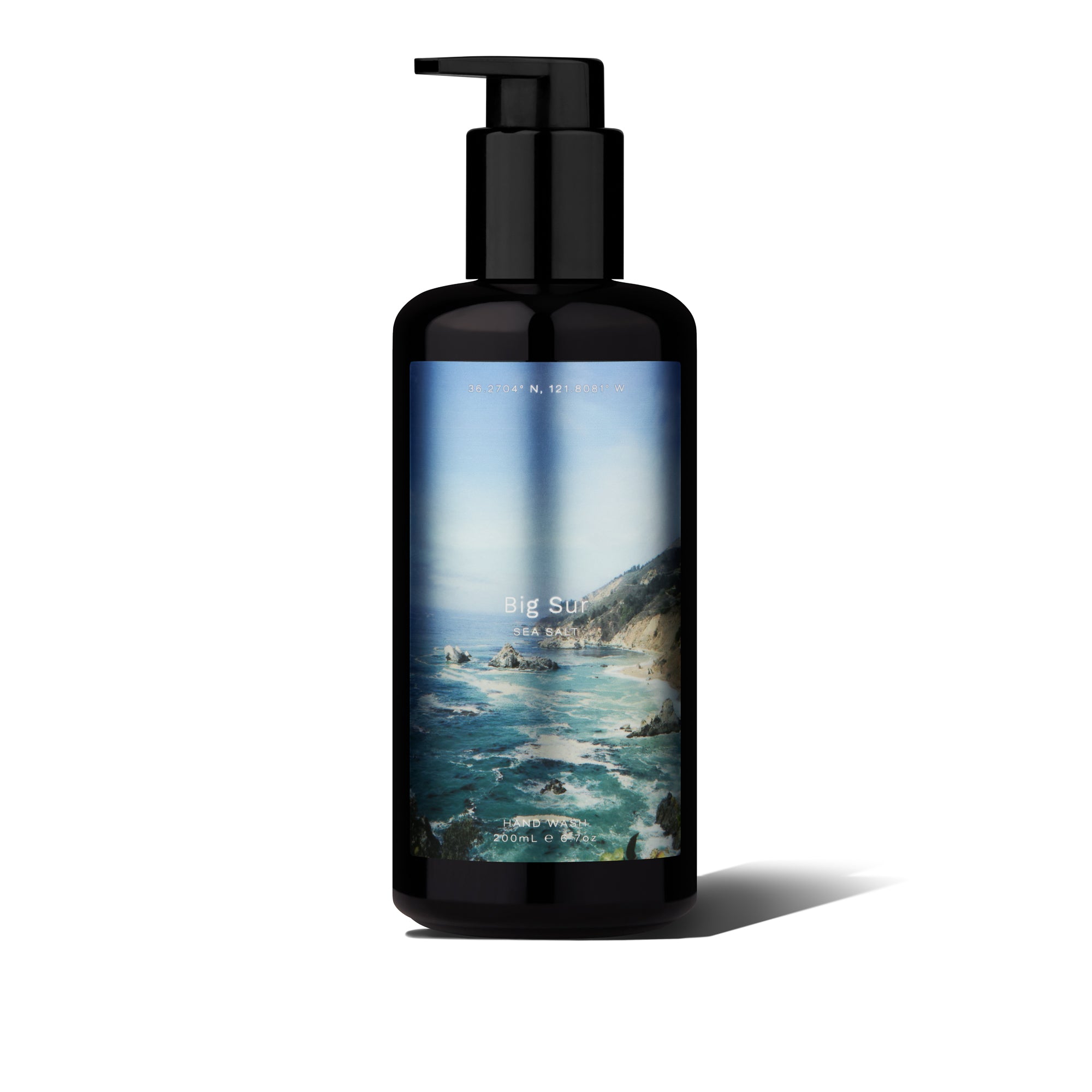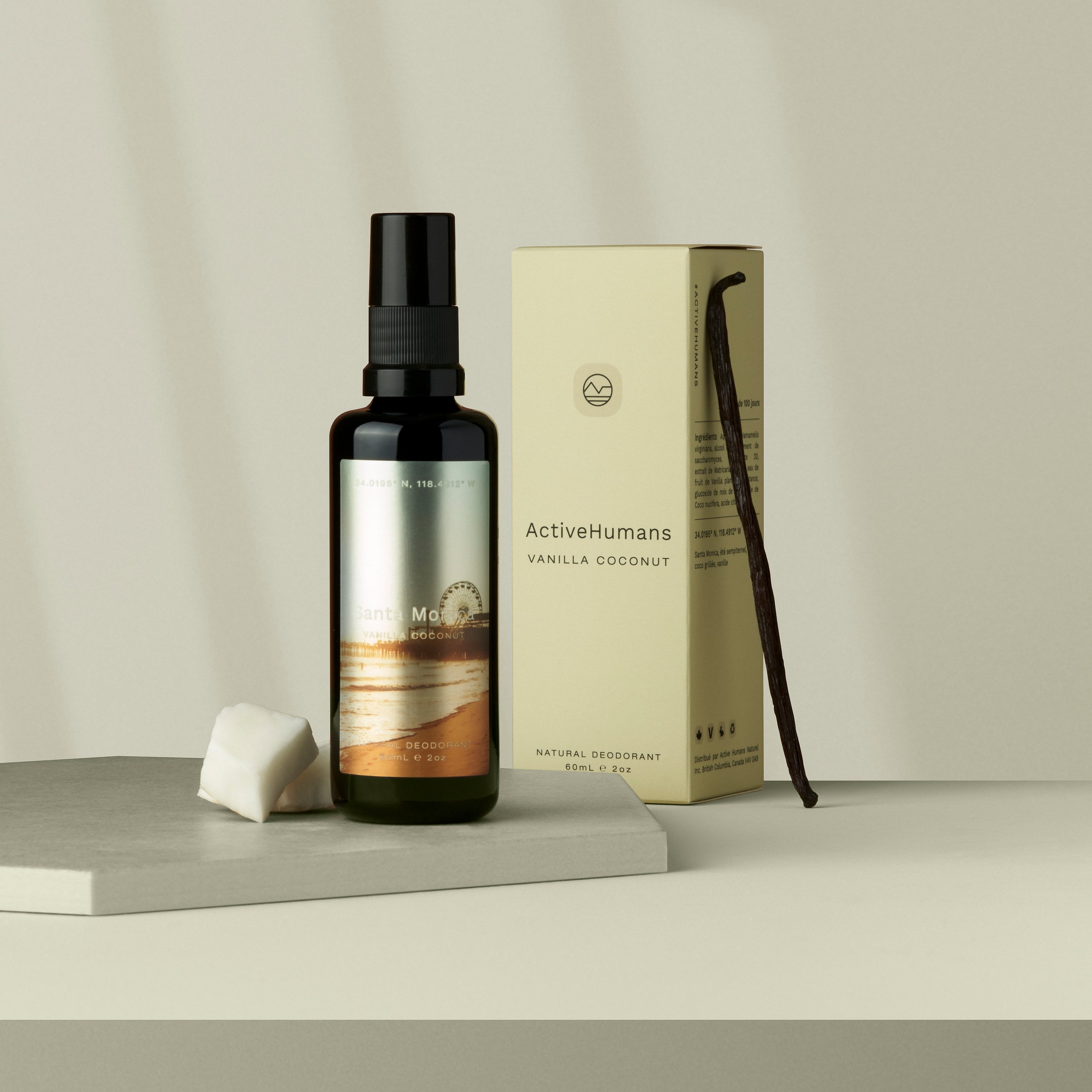 Vanilla Coconut
Santa Monica, forever summer, toasted coconut, vanilla
Walking the Santa Monica boulevard was a sensory experience. The smell of vanilla milkshakes, suntan lotion and saltwater filled the air. The three and a half miles of sand was bursting with energy and vitality. We felt invigorated by the active lifestyle and endless summer days. Our classic Vanilla Coconut reminds us of this iconic Hollywood beach and the time we felt at home in California.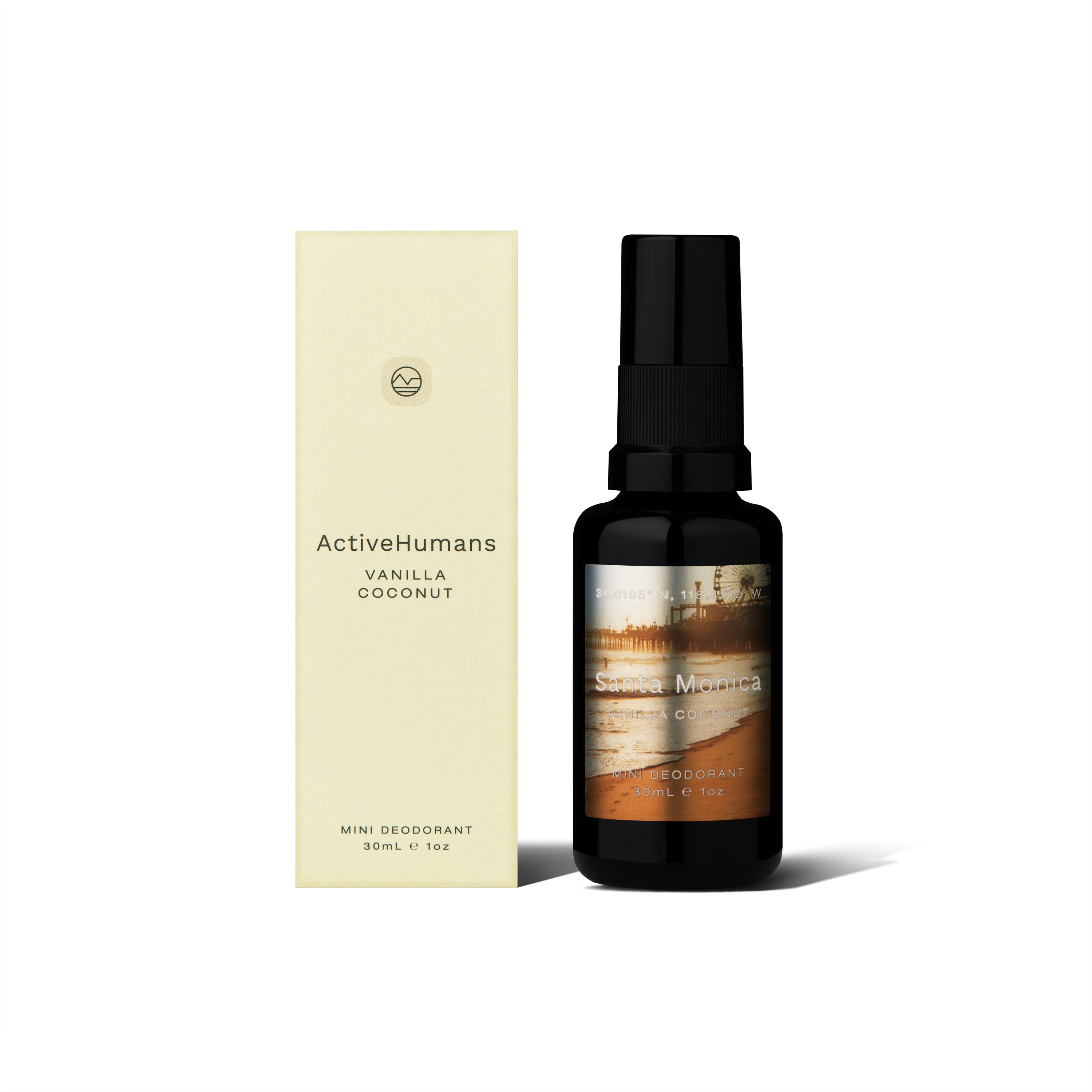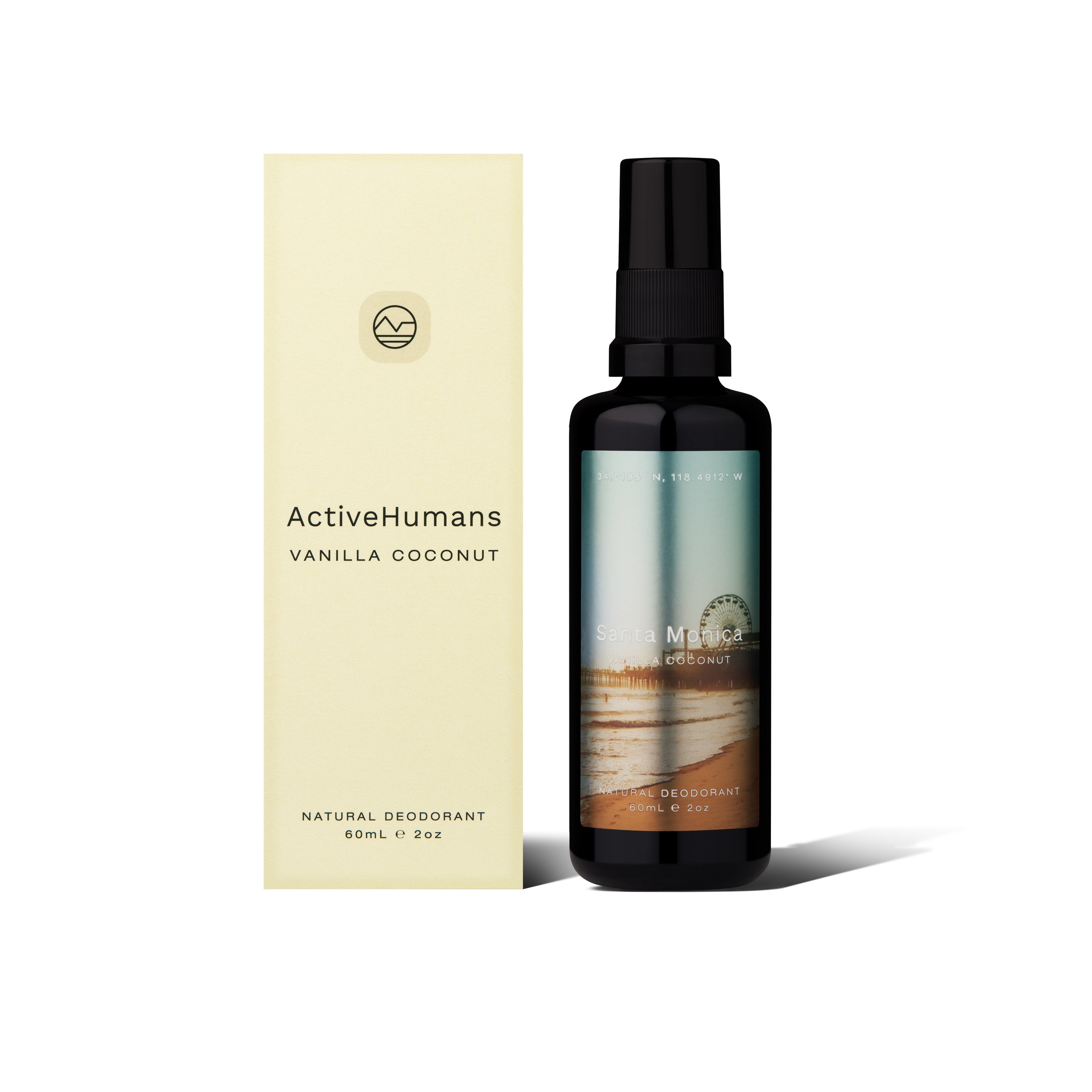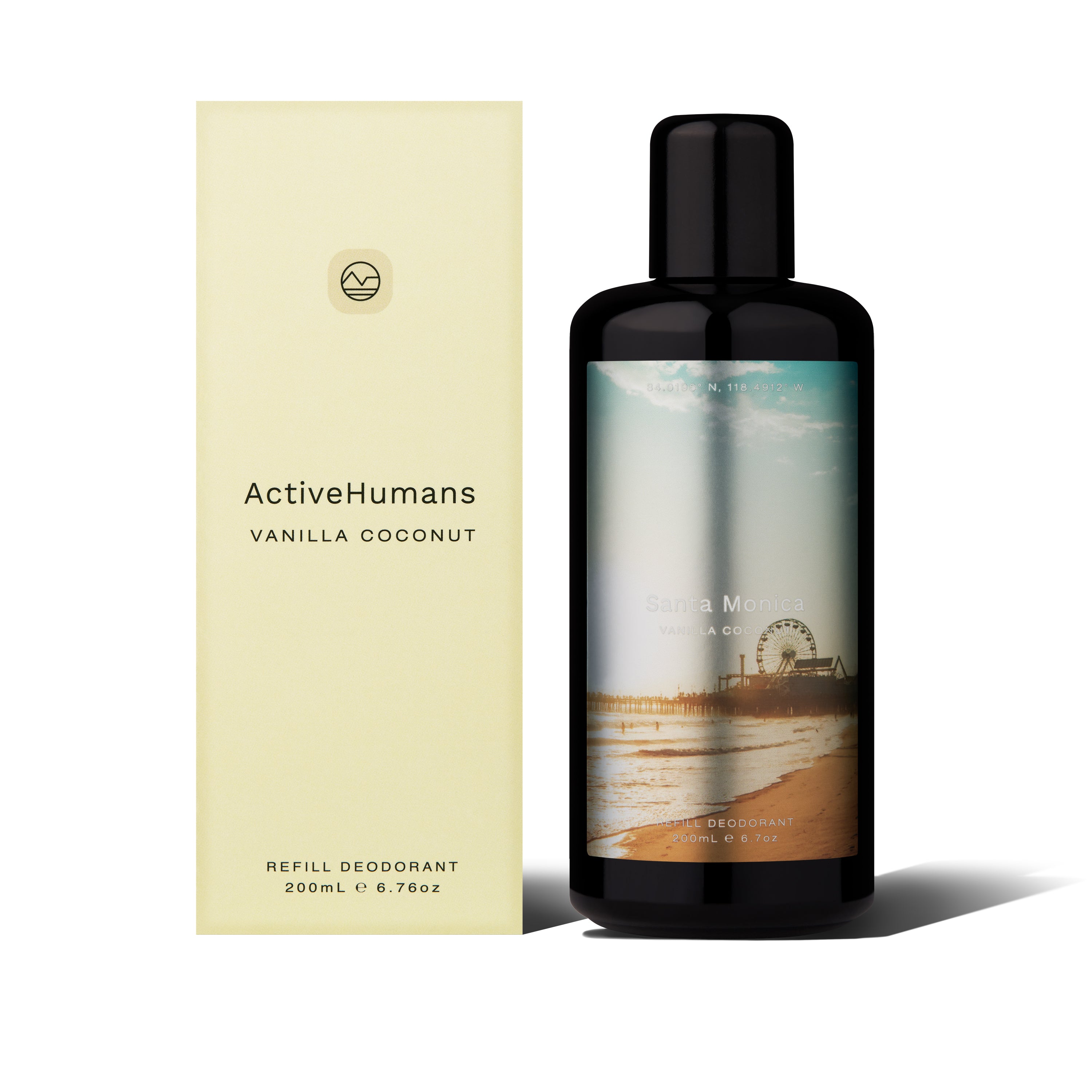 Sold out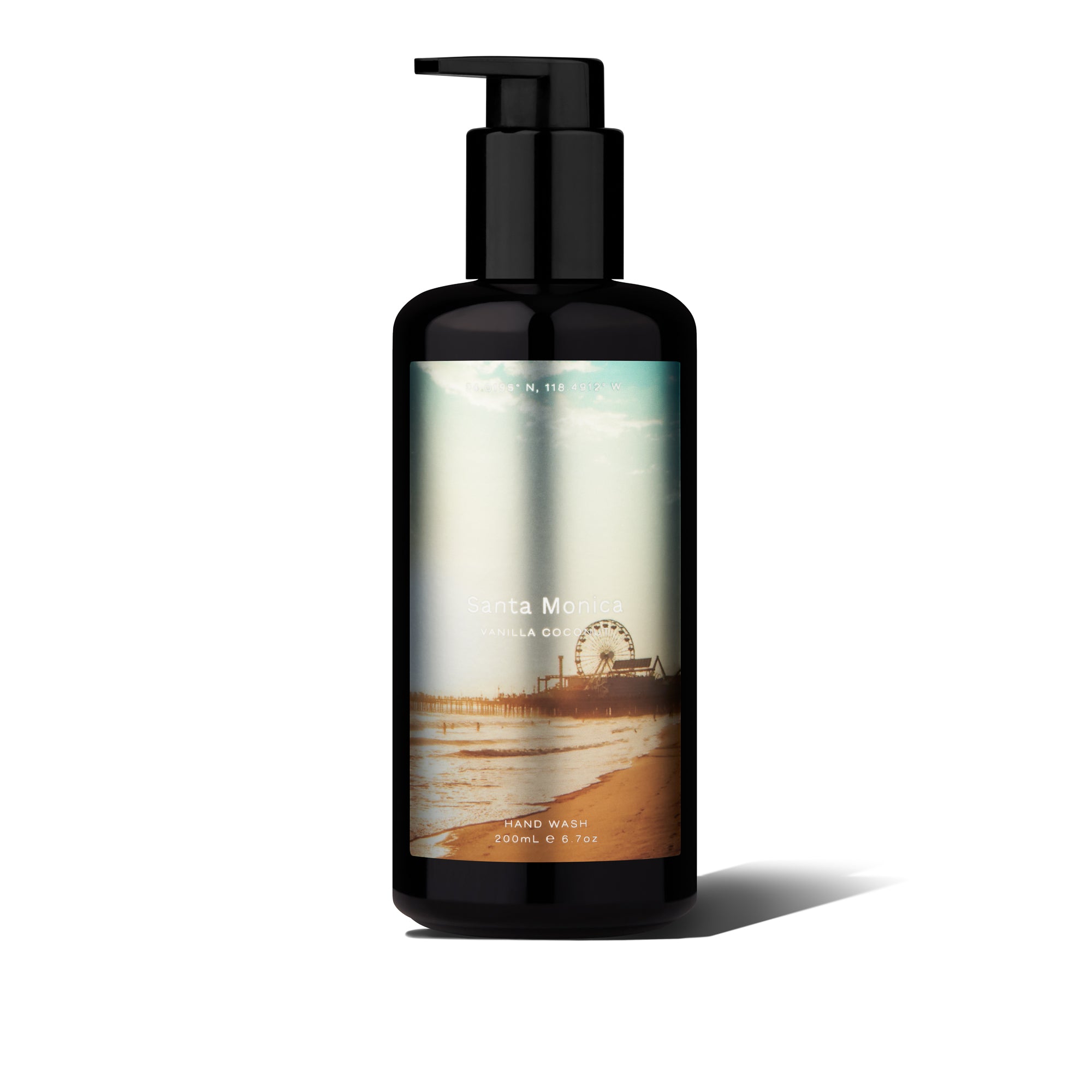 California reviews
Here what others in our wellness forward community have to say about the spray deodorant experience in the California inspired collection.
This product is rated 0 of stars.
It has received 2 reviews.