54.1522° N, 120.1585° W
Canadian Rockies, deep forest, slight smoke, evergreen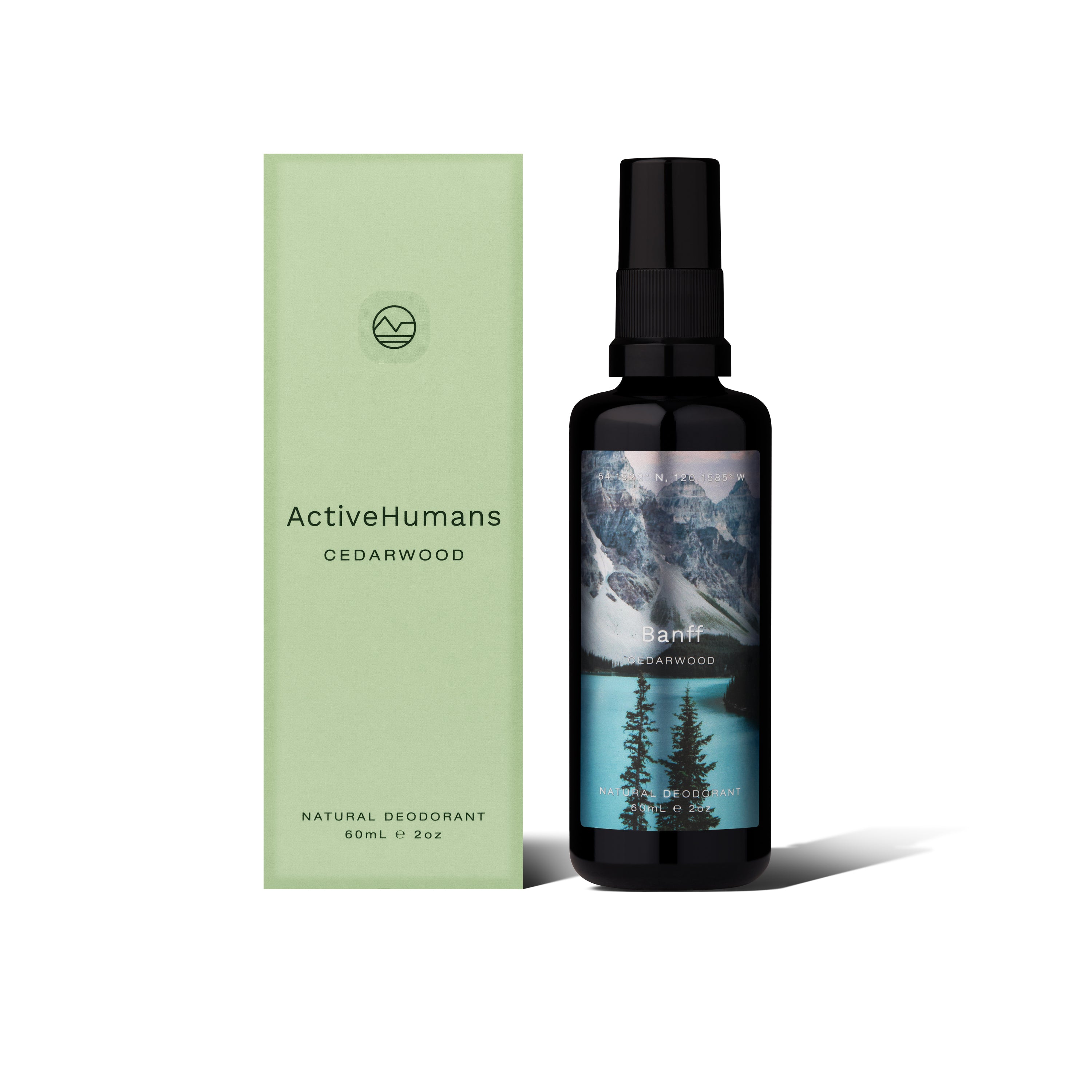 Cedarwood
Standing speechless at the base of the Rockies in Banff National Park we bathed in the energy of one hundred million year old mountains. Giant trees ascend 4,000 m of the boreal ecosystem, but at the top nothing can survive this harsh landscape. Glacier capped peaks span as far as your eyes can see. At the summit of Mt. Sulphur, we felt wonderment fill our soul and a deep respect for this panorama view. Our Cedarwood scent is exactly what you would expect from this big environment - untouched, perfectly preserved, highlighting its natural beauty.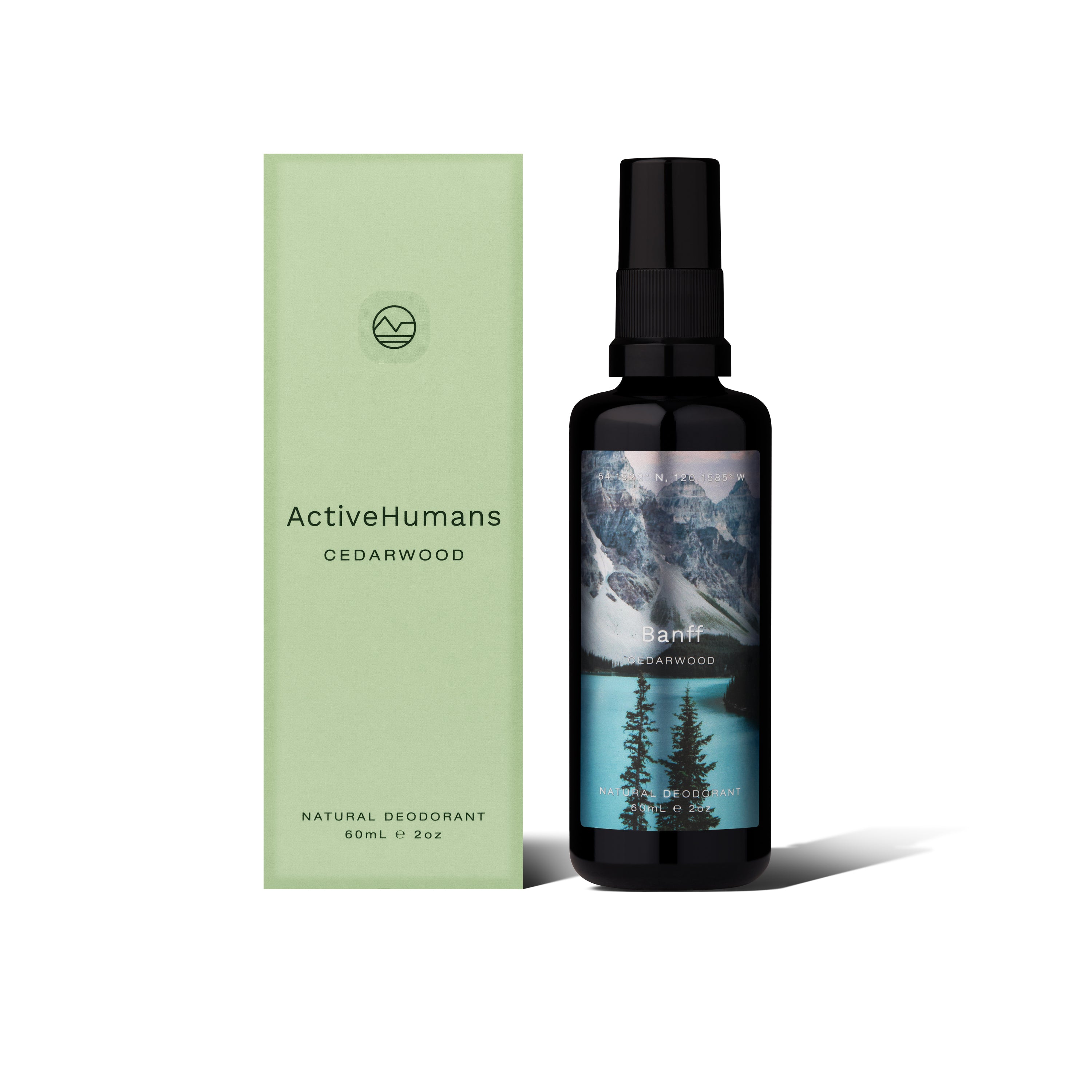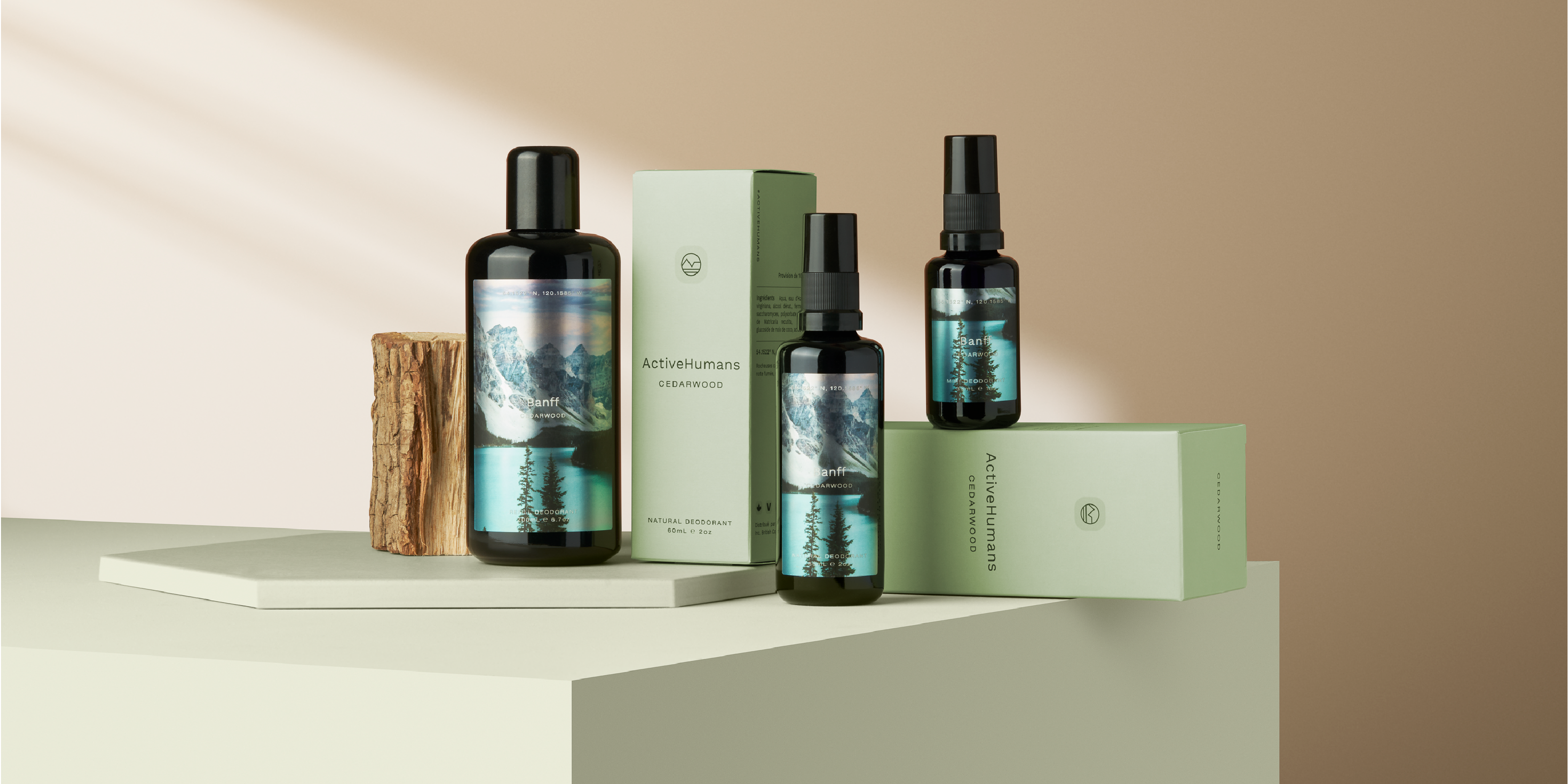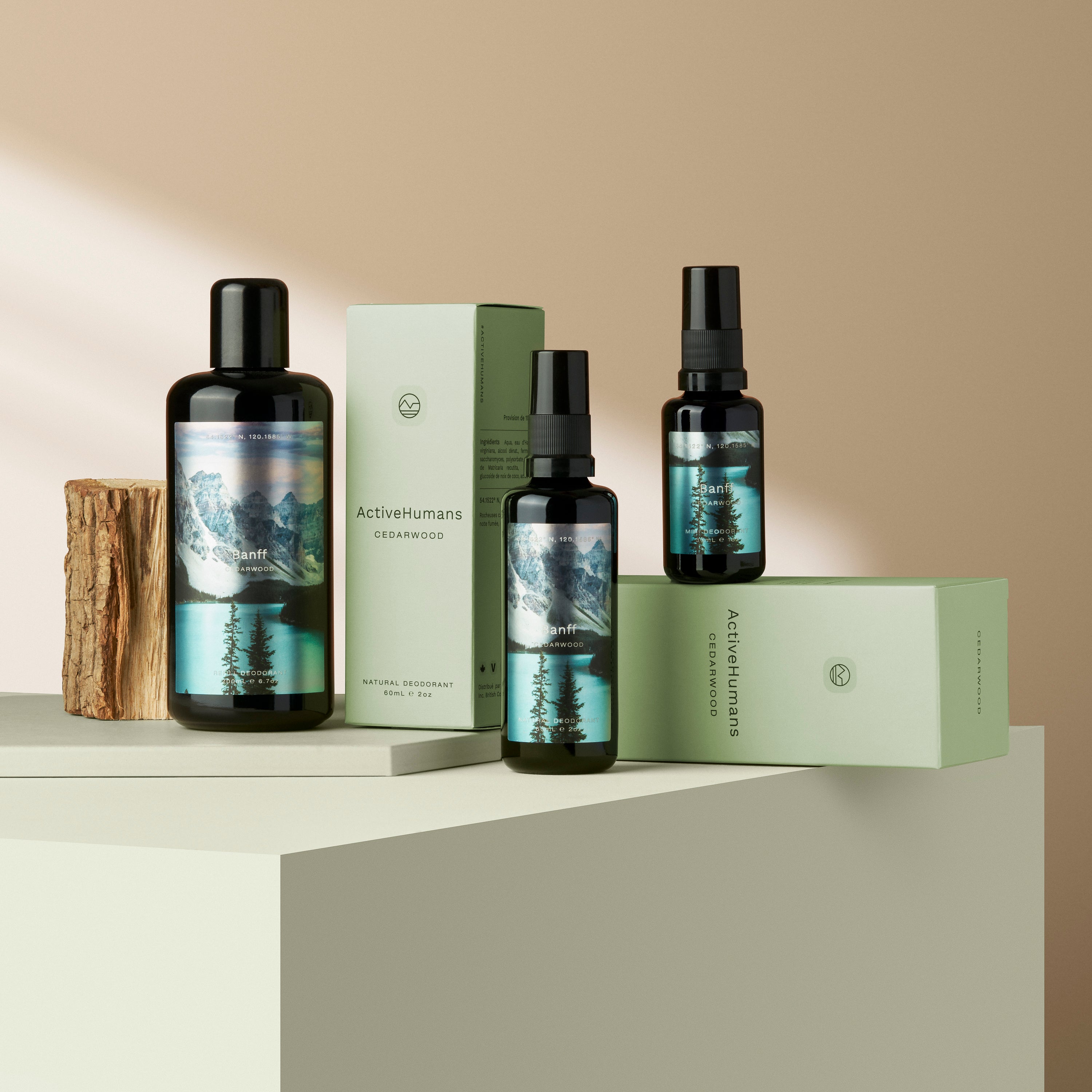 Product specification
Aluminum-free | baking soda-free | paraben-free | phthalate-free | sulfate-free | fragrance-free
Scent profile
Texas cedar, sage, fir balsam, rosemary, pine needle, clove
Amount
Mini 30 mL | 50 days
Natural 60 mL | 100 days
Refill 200 mL | 300 days
How to use
Use 2 - 3 sprays per clean underarm. Try our deodorant as a body spray, perfume, room refresher or wherever else may need a scented pick-me-up.
Ingredients
Aqua, Hamamelis Virginiana Water, Alcohol Denat., Saccharomyces Ferment, Polysorbate 20, Matricaria Recutita Extract, Fragrance, Coco Glucoside, Citric Acid.
Fragrance
The term fragrance is used for scientific naming purposes and Health Canada packaging regulations. It allows us to protect our proprietary scent formulations - Cedarwood is made with 100% natural scent sources.
This product is rated 0 of stars.
It has received 7 reviews.