8.6913° S, 115.1682° E
Seminyak, exotic sunsets, spiced cedar, sandalwood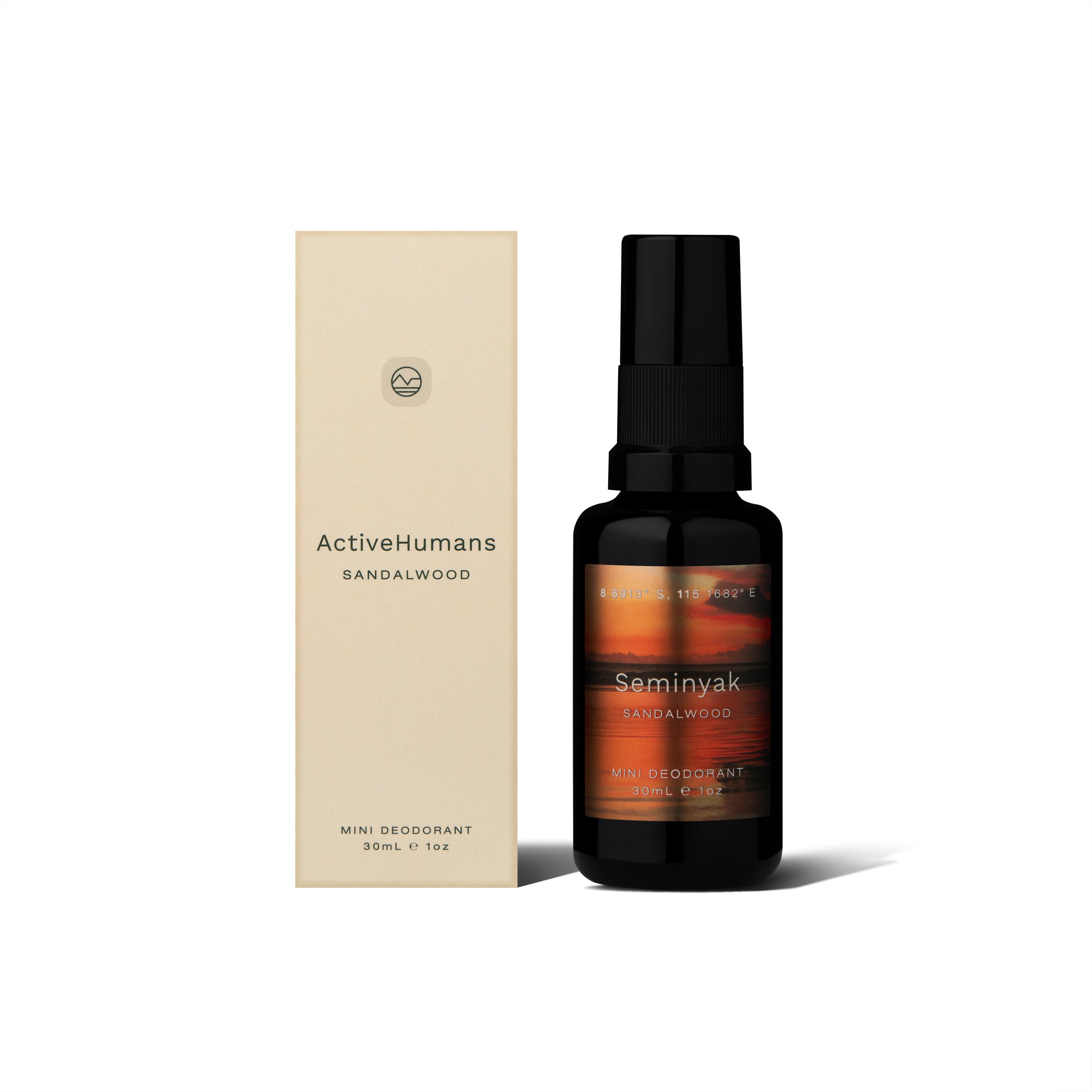 Mini Sandalwood
In Bali every moment counts and gratitude is a fundamental way of life. To start our day, we woke with the sun and sipped jamu jamu, a traditional elixir that rejuvenates every cell in your body. To immerse yourself in this sacred culture is a privilege and the hospitality of the balinese is unmatched. Notes of sandalwood incense are nostalgic of evenings spent seaside with the most beautiful sunset on earth. This spiritual island brought meaning to our personal experience of a mind, body and soul connection.
Suk Sa Ma.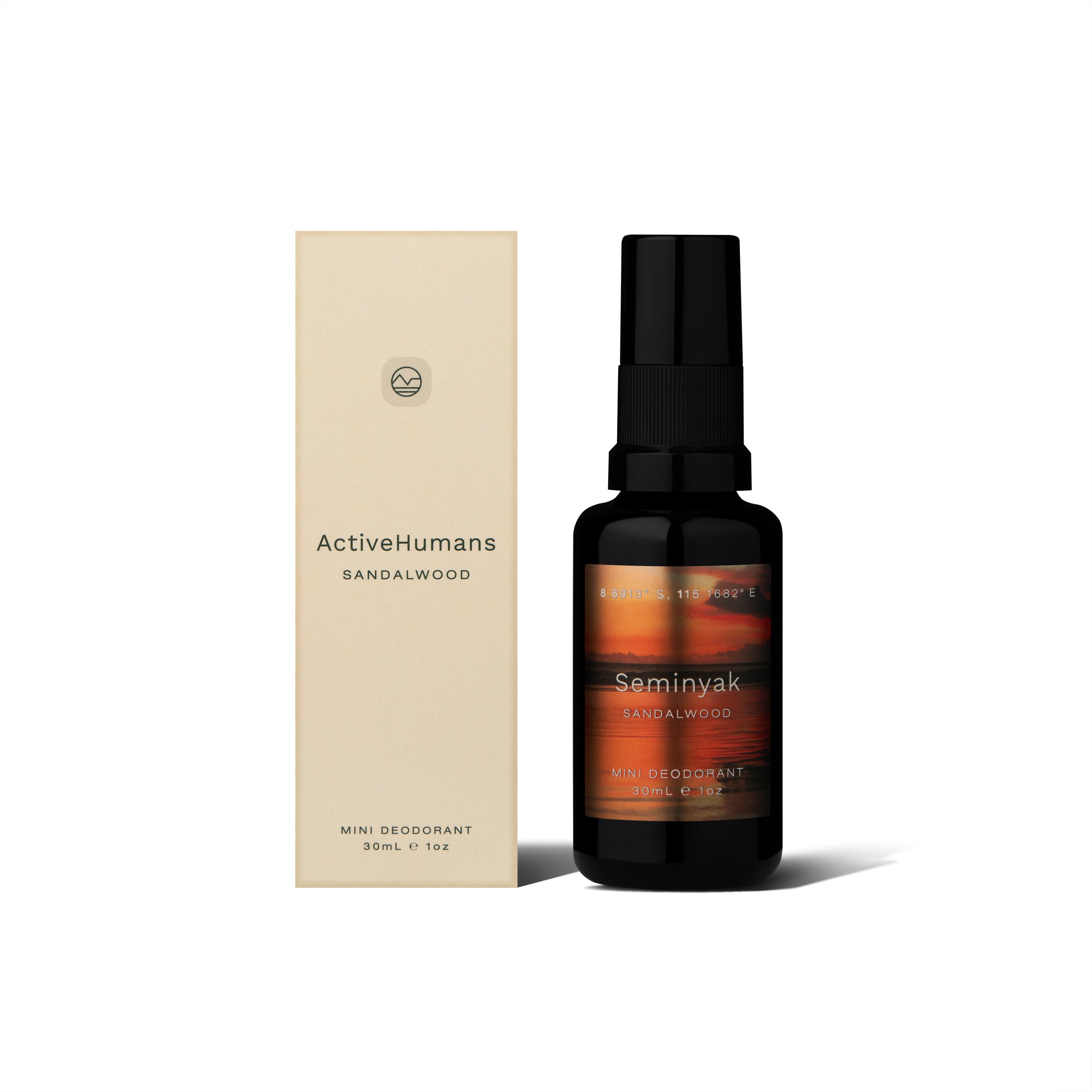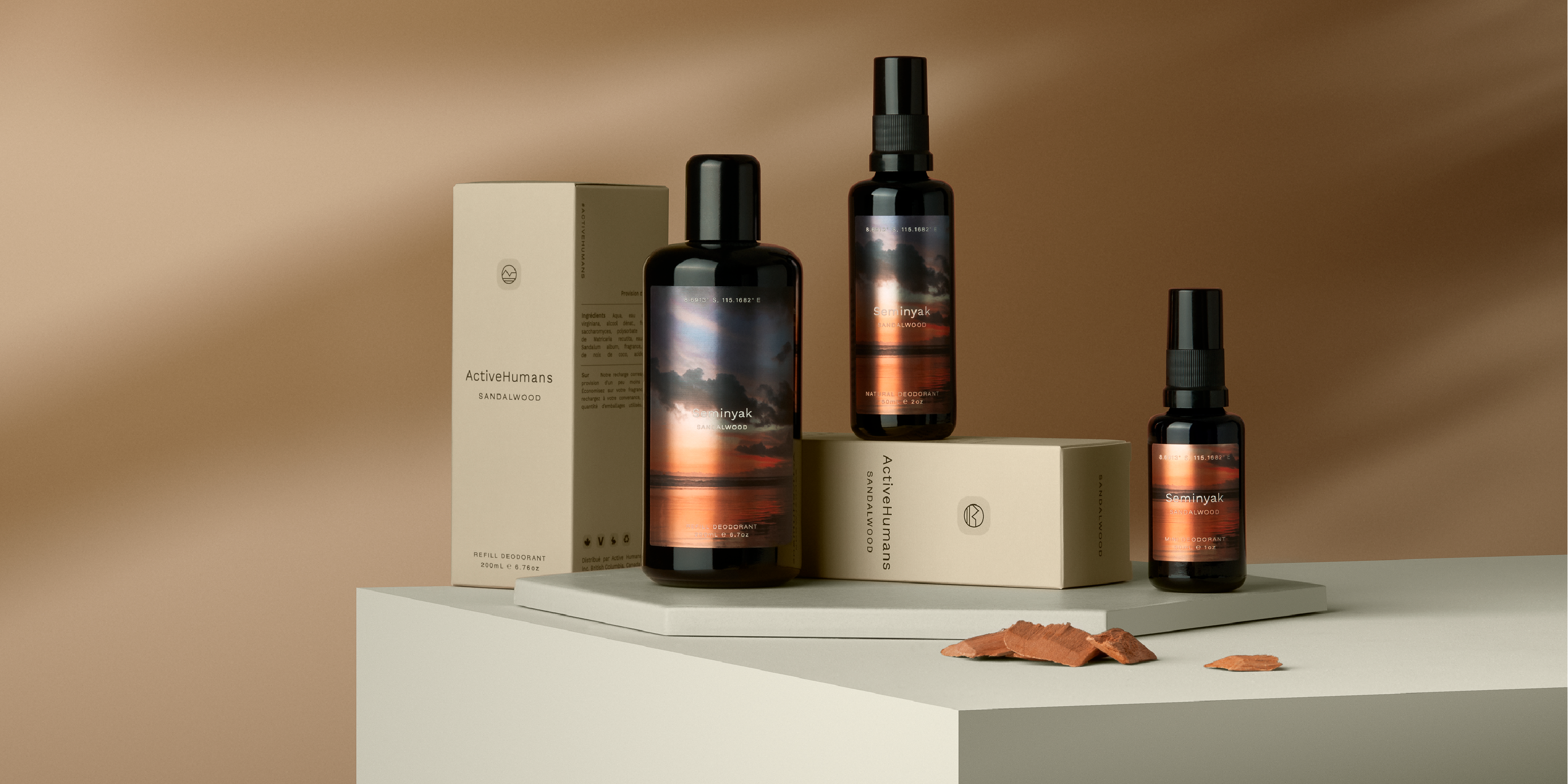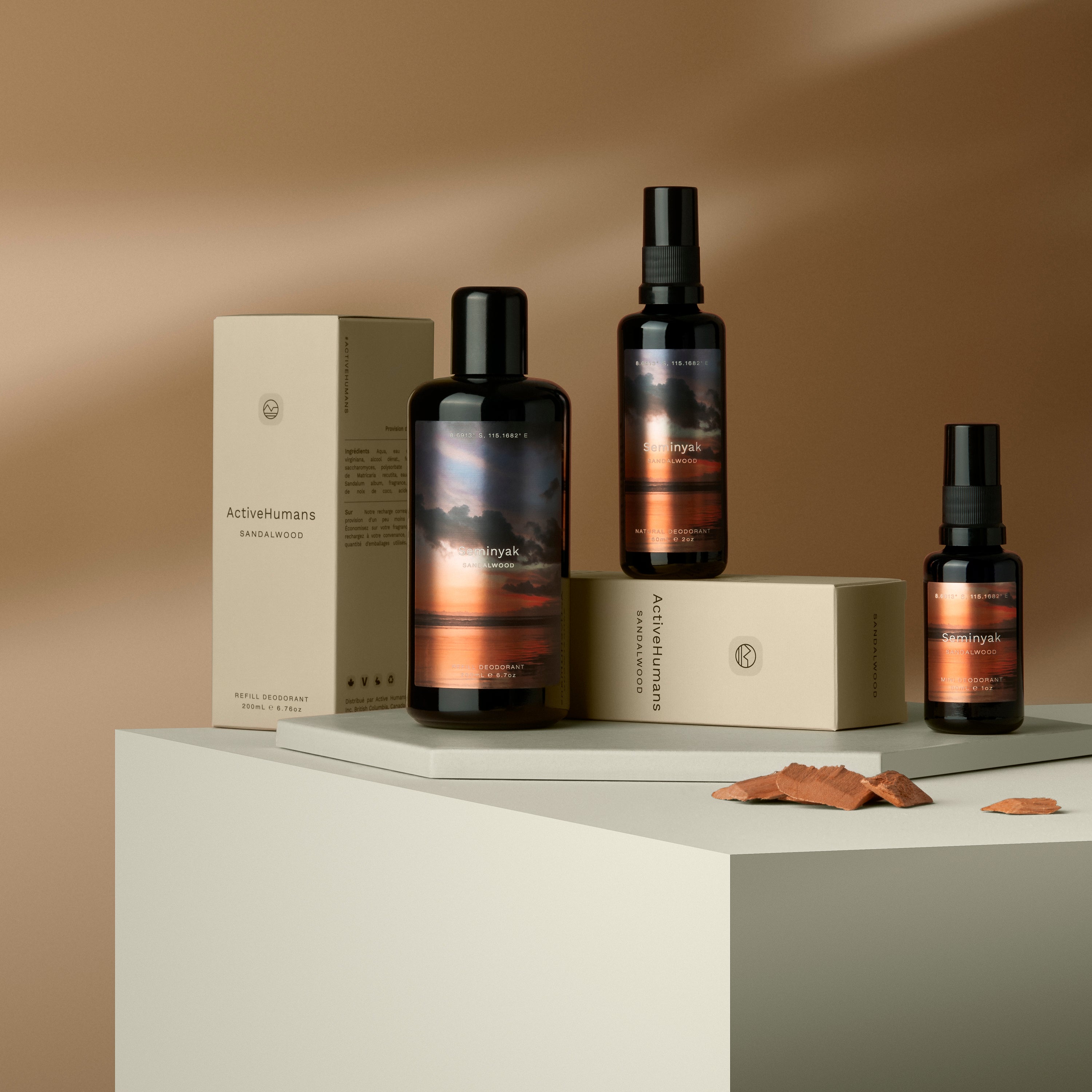 Product specification
Aluminum-free | baking soda-free | paraben-free | phthalate-free | sulfate-free | fragrance-free
Scent profile
Sandalwood attar, nature identical sandalwood, benzoin, Himalayan cedar
Amount
Mini 30 mL | 50 days
Natural 60 mL | 100 days
Refill 200 mL | 300 days
How to use
Use 2 - 3 sprays per clean underarm. Try our deodorant as a body spray, perfume, room refresher or wherever else may need a scented pick-me-up.
Ingredients
Aqua, Hamamelis Virginiana Water, Alcohol Denat., Saccharomyces Ferment, Polysorbate 20, Matricaria Recutita Extract, Sandalum Album Floral Water, Fragrance, Coco Glucoside, Citric Acid.
Fragrance
The term fragrance is used for scientific naming purposes and Health Canada packaging regulations. It allows us to protect our proprietary scent formulations - Sandalwood is made with 99.4% natural scent sources.
This product has no reviews yet.