49.8339° N, 119.5236° W
Local lavender, sustainable harvest, herbaceous, cinnamon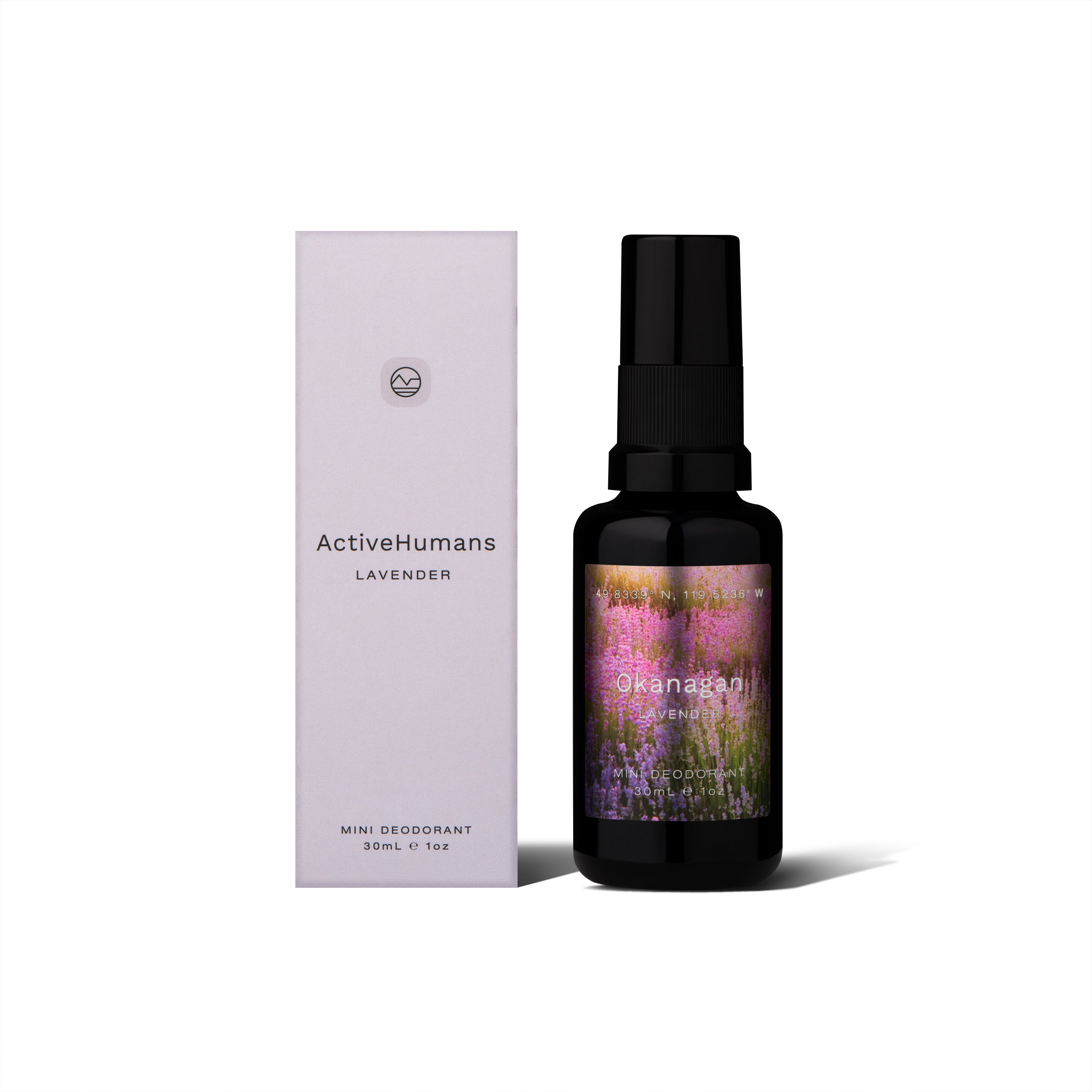 Mini Lavender
The Okanagan is Canada's ultimate destination for sunshine, freshwater lakes and an outdoor lifestyle with expansive views. Fifteen kilometres from headquarters, on one hundred and ten acres overlooking the lake of many colours (Kalamalka) you'll find our local lavender farm. In this semi-arid environment lavender roams wild and free. Its herbaceous aromatics and vibrant purple hues fill our gardens, hillsides and meadows. Our local Lavender pays homage to the place we call home and the birthplace of ActiveHumans.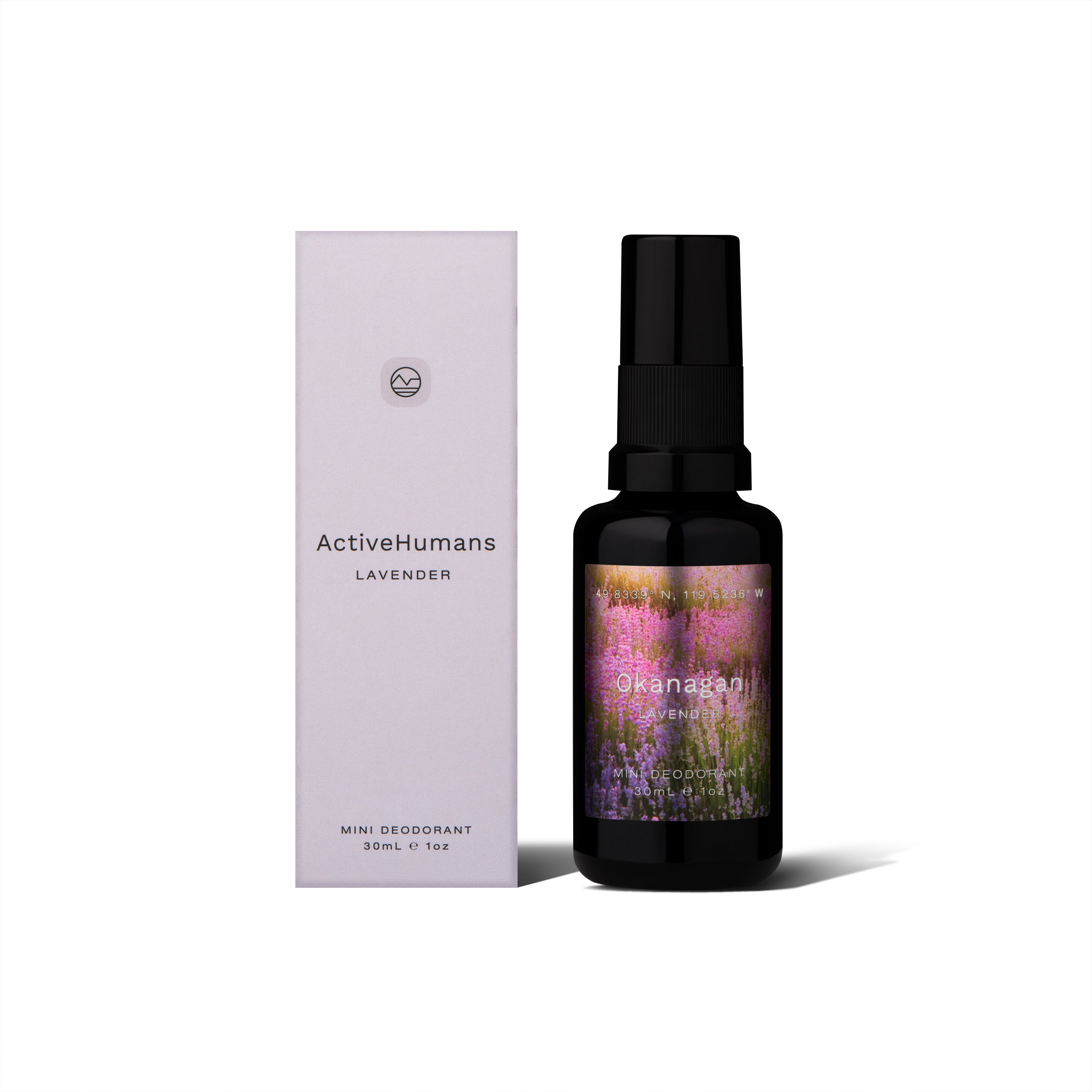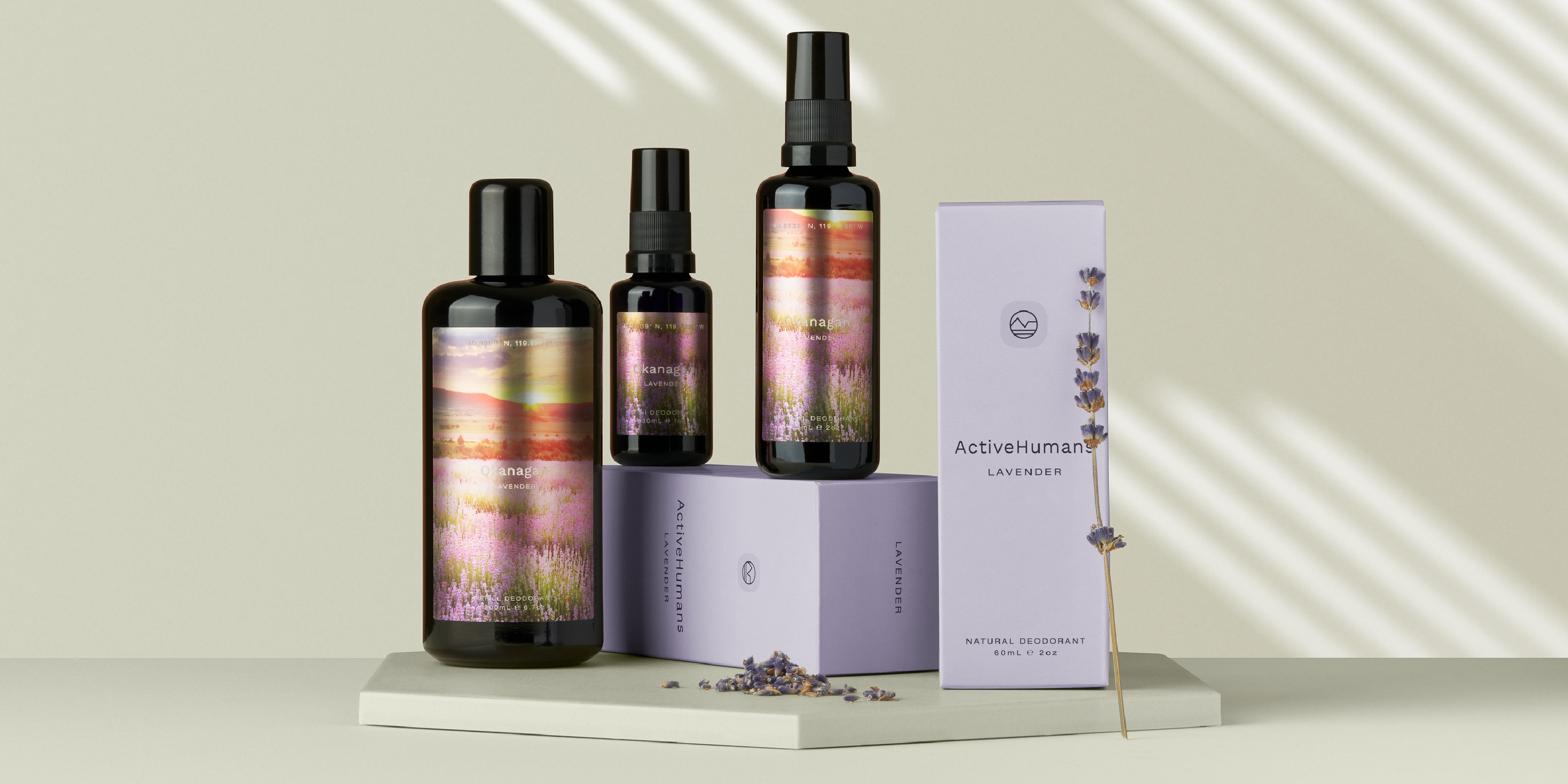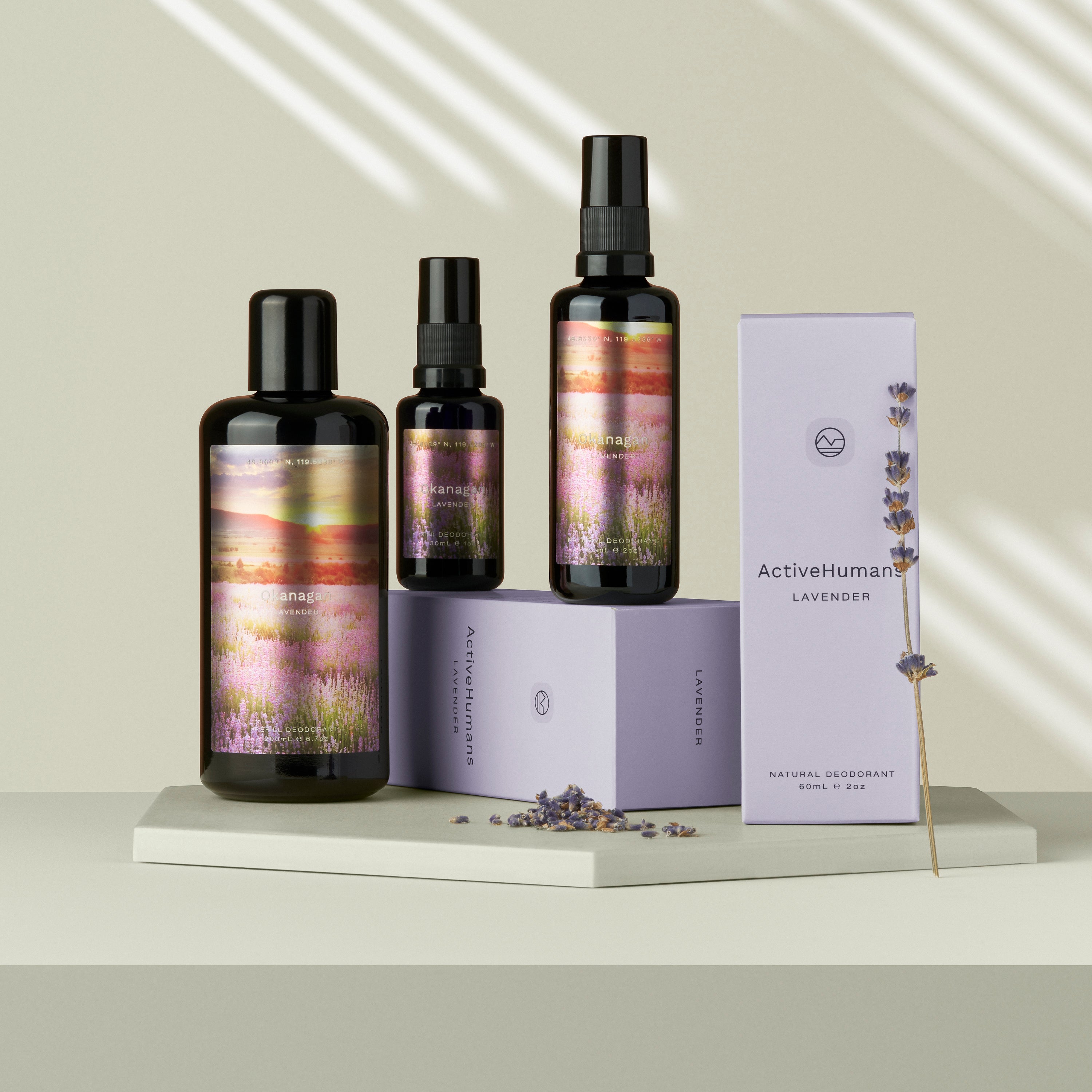 Product specification
Aluminum-free | baking soda-free | paraben-free | phthalate-free | sulfate-free | fragrance-free
Scent profile
Hayton Creek Lavender, vanilla, sandalwood, rose, geranium, cinnamon, lemon
Amount
Mini 30 mL | 50 days
Natural 60 mL | 100 days
Refill 200 mL | 300 days
How to use
Use 2 - 3 sprays per clean underarm. Try our deodorant as a body spray, perfume, room refresher or wherever else may need a scented pick-me-up.
Ingredients
Aqua, Hamamelis Virginiana Water, Alcohol Denat., Saccharomyces Ferment, Polysorbate 20, Matricaria Recutita Extract, Fragrance, Coco Glucoside, Citric Acid.
Fragrance
The term fragrance is used for scientific naming purposes and Health Canada packaging regulations. It allows us to protect our proprietary scent formulations - Lavender is made with 99.8% natural scent sources.